Accelerating Vaccination Rollout Key to Saving Lives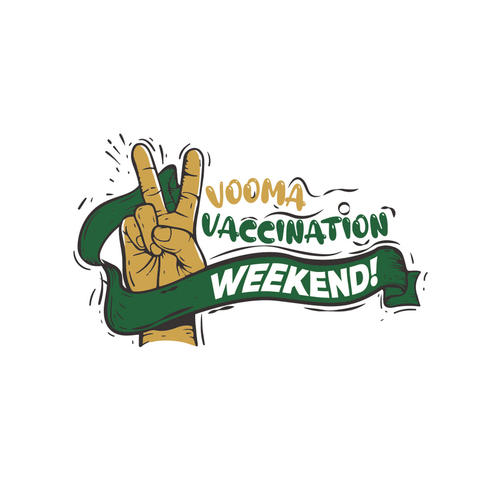 Supporting the national Vooma Vaccination Weekend initiative: 1 - 2 October 2021
Life Healthcare is committed to supporting the national vaccination programme and together with the Department of Health and Business For South Africa (B4SA), will join the Vooma Vaccination Weekend on 1 and 2 October 2021.
The Vooma Vaccination Weekend initiative calls for all South Africans to participate in the weekend vaccination drive to contribute towards achieving Government's target of vaccinating 70% of the adult population by the end of the year to prevent 20 000 deaths that may result from a fourth wave of COVID-19 infections. Importantly, it also contributes to getting back to normal activities in the workplace and in personal daily life.
All 18 Life Healthcare vaccination sites will be open to the public on 1 and 2 October to ensure the community has even more access to vaccinations. Individuals are encouraged to register on the Department of Health's EVDS registration page to schedule a vaccination time. Those not yet registered on the EVDS and arriving at a Life Healthcare vaccination site (walk-ins) may have to wait for scheduled individuals to first be vaccinated, depending on the response by the public to the Vooma Vaccination Weekend drive.
"Prevention is far better than cure. Real world evidence gathered across the globe has demonstrated the efficacy of the vaccines which not only reduce the transmission of COVID-19, but significantly reduces the risk of developing severe disease and therefore hospital admissions.
"Our own learnings also indicate that the peak of the third wave was a direct result of social behaviour and with the year-end celebrations upon us, it is critically important that people get vaccinated to prevent another spike in the number of people being infected with and succumbing to the pandemic", says Pete Wharton-Hood, Group Chief Executive for Life Healthcare.
Life Healthcare Vaccination Sites
Gauteng
Life Flora Hospital (Florida)
Life Springs Parkland Hospital (Springs)
Life Suikerbosrand Hospital (Heidelberg)
Life The Glynnwood (Benoni)
Life Wilgers Hospital (Pretoria)
Mpumalanga
Life Cosmos Hospital (Malahleni)
Life Esidimeni - Siyathatuka Care Centre (Belfast)
North West Province
Life Peglerae Hospital (Rustenburg)
KZN
Life Chatsmed Gardens Hospital (Chatsworth)
Life Empangeni Private Hospital (Durban North)
Life Entabeni Hospital (Berea)
Life Hilton Private Hospital (Hilton)
Western Cape
Life Bayview Private Hospital (Mossel Bay)
Life Kingsbury Hospital (Claremont)
Life Knysna Hospital (Knysna)
Eastern Cape
Life St Dominic's Hospital (East London)
Life St George's Hospital (Gqeberha)
Life Esidimeni - Kirkwood Care Centre (Kirkwood)