Life The Glynnwood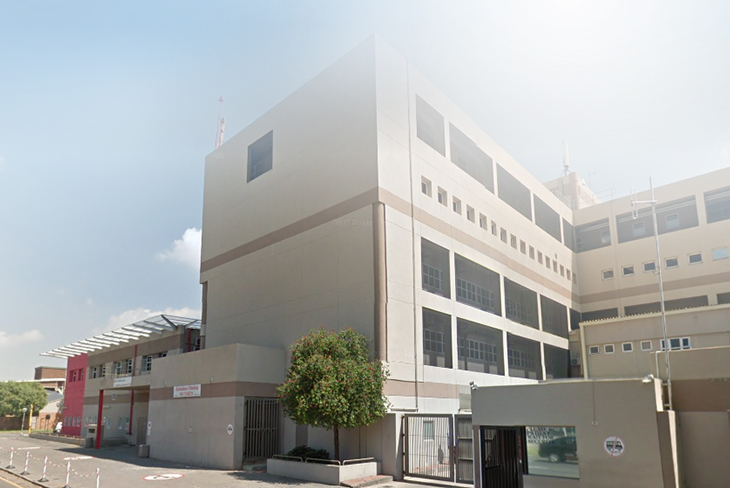 Overview
One of the largest hospitals in the Life Healthcare Group, the 323-bed Life The Glynnwood, is situated on the East Rand. Life Healthcare is recognised throughout the health industry for its high calibre of healthcare professionals, the employees' commitment to patient care, and excellent facilities, and Life The Glynnwood is no exception.
Among the modern and sophisticated facilities are 10 theatres, a fully integrated cardiac unit, a specialised neuro ICU, Neonatal ICU, an oncology unit, a paediatric unit, paediatric ICU, ICU team of Intensivists, renal dialysis unit and state-of-the art diagnostic and monitoring equipment. A wide range of treatment is available to patients, whether they need routine or more serious procedures. 
The accident and emergency unit is supported round-the-clock by specialists. A large number of doctors and specialists are available for consultation at this world-class hospital. Through their ongoing quality training, hospital employees are able to deliver excellent healthcare and embrace the principles of empathy, ethics, excellence and empowerment. 
Life The Glynnwood is also home to the East Rand Multi Specialist Oncology Board, which serves as a multi-disciplinary team that meets regularly, and whose approach is to examine and identify ways to improve clinical outcomes as best as possible. 
In addition to the wide spectrum of medical specialities available at Life The Glynnwood, the hospital boasts several super-specialists, including gynae oncology, hepatobiliary and pancreatic surgery, breast surgery, infectious disease management, diabetes management, reproductive medicine and paediatric surgery.
Emergency

Telephone

Email
Physical address

33 - 35 Harrison Street, Benoni, 1501

GPS

-26.187966 : 28.307479
Hospital manager

Hendrik Swartz
Visiting hours
Medical services
Advanced laparoscopic surgery
Bariatric Surgery
Breast surgery
Cardiology
Cardiothoracic surgery
Dermatology
Diabetes management
ENT surgery
General surgery
Gynaecology
Infectious disease management
Internal medicine
Intensivist
Maxillofacial & oral surgery
Nephrology
Neurology
Neurosurgery
Obstetrics
Oncology
Ophthalmology
Orthopaedic surgery
Paediatrics
Paediatric surgery
Pathology
Plastic & reconstructive surgery
Psychiatry
Psychology (clinical and counselling)
Radiology
Renal Dialysis (chronic and acute)
Reproductive medicine
Rheumatology
Urology
Vascular surgery
Ancillary services
4D Scan
Dietetics
Occupational therapy
Pharmacy
Physiotherapy 
Sessional suites with consulting rooms
Social worker
Speech therapy and audiology
Wound clinic
Doctors
Cardio-thoracic surgeon(s)

Dr JS Brink

011 421 9156

Dr M Davidson

011 420 1065

Dr S Davis

011 812 4198

Cardiologist(s)

Dr Goncalves

011 462 5113

Dr H Rost

011 421 8299

DR N Maharaj

011 421 0123

Dr V Grigorov

011 422 2373

Clinical Haematologist(s)

Dr G George-Tharakan
011 422 3355

Clinical Psychologist(s)

H Meduric

011 420 2029

M Roux

011 826 5801

G Grundling

011 421 1262

Dr W Coetzee

011 422 9946

Counselling Psychologist

Dr A Reetley

062 829 8354

Dermatologist

Dr R Newaj

011 922 1565 / 012 751 4001

Ear, nose & throat surgeon(s)

Dr A Khan

010 109 1470

Dr P Viljoen

011 741 5123

Endocrinologist

N Mahyoodeen

011 741 5123

Gastrointestinal and Hepato-pancreaticobiliary Surgeons
Dr A Sparaco 
010 615 0980
Dr J Omoshoro-Jones 
010 615 0980

General practitioner(s)

Dr C Jacobs (Oncology)

011 422 3355

Dr P Marais

011 421 8923

Dr A Jordaan
011 422 5445

Dr L Vorster

011 422 5445

Gynaecologists & Obstetricians

Dr P Brune

011 976 2076

Dr B Jacobs

011 421 5261 / 2

Dr C Khoza

011 420 2580/ 011 812 4019

Dr S Karolia

063 063 7581

Dr K Essel

011 421 0767

Dr S Dawood

011 420 1870

Dr Y Dasoo (non-resident)

011 420 1853 / 59

Intensivist(s)

Dr B Madlener

011 741 5008

Dr J Kotze

011 741 5008

Dr C Groenewald

011 741 5008

Maxillofacial surgeon(s)

Dr CF Hoogendijk
011 420 3040

Nephrologist(s)

Dr S Wadee

011 422 3903

Dr V Rekhviashvili

011 422 3903

Dr Z Gangat

011 422 3903

Neurologist(s)

Dr I Martinus

011 845-3584 / 011 420 0527

Dr K Gengan

011 470 7775 / 011 740 5123

Neurosurgeon(s)

Dr A Shazhad

011 741 5302

Dr E Branca

011 422 3720

Dr J Stegmann

011 420 1814

Oncologists (Clinical and radiation)

Dr Y Ramdas 

010 140 1494

Dr F Michaelis
011 845 4860
Dr J Jordaan
011 422 3355
Dr R Mare
011 422 3355
Dr PJ Naicker
010 140 1494
Dr P Goven Shiba
011 422 3355

Ophthalmologist

Dr G Stoch

011 421 7090

Orthopaedic surgeon(s)

Dr N Kumasamba

011 421 0998/ 011 421 8893

Dr N Steyn

011 422 1378

Dr S Rose

011 026 7268 / 027 3256

Dr SL Cunningham

011 422 3470

Dr LW Schmidt

011 741 5123

Paediatrician(s)

Dr M O Magudumana

011 421 5780

Dr K Harris

010 013 1208

Dr I Ramaboea

011 420 0069 / 91

Paediatric Surgeon

Dr M Kasakanga

011 741 5123

Paediatric cardiologist
Dr M Lebea
011 741 5123

Plastic and reconstructive surgeon

Dr C Wittstock

011 421 4113

Dr I do Vale

011 421 4113

Podiatrist

Howard Alexander

011 741 5123

Psychiatrist(s)

Dr E Allers

011 421 1262
Dr K Roux
011 421 9946

Dr A Harlies

011 421 0585
Dr Y Mohangi
011 421 1262
Dr T Mlhane
011 421 9946
Dr L Raghubir
011 362 6050
Dr R Sivepersad
011 421 7055
Dr A Valli
011 842 7506
Dr P Vythilingum Naidu
011 421 9946
Dr L Zako
011 422 2395

Radiologist(s)

Dr AJG Gouveia

011 422 2914\ 2915

Dr K Devy

011 422 2914\ 2915

Dr LM Eitzman

011 422 2914\ 2915

Dr LT Hlabangana

011 422 2914\2915

Dr MM Rachbuch

011 422 2914\ 2915

Dr RP Tayler

011 422 2914\2915

Radiology / Nuclear medicine

Dr ME Tobias

011 421 8006

Rheumatologist

Dr F Khatib

011 741 5123

Specialist general surgeon(s)

Dr S Clifford

011 421 8852

Dr T Kourie

011 845 4264

Dr T Mohammed

011 421 0480

Dr V K Bhana

011 422 6455

Dr L van Schalkwyk (Breast Surgery)

011 741 5123

Physician(s)

Dr B Wadee

011 421 3210

Dr F Sahid (Infectious diseases)

010 109 2425

Dr J Naidu

011 421 3210

Dr K Naidu

011 421 3210

Dr K Singh

010 109 2425

Dr N Kajee

011 421 3210

Urologist(s)

Dr G Basiewicz

011 421 8181

Dr M Parboo

011 845 1457

Dr N Parbhoo

011 845 1457

Dr TS Madlala

011 422 4283

Vascular surgeon

Dr J Kowalczyk

011 421 1916
Contact us
Physical address

33 - 35 Harrison Street
Benoni
1501

Postal address

P O Box 635
Benoni
1500

Telephone

011 741 5000

Fax

011 422 2938

Email

Map