Dealing with drowning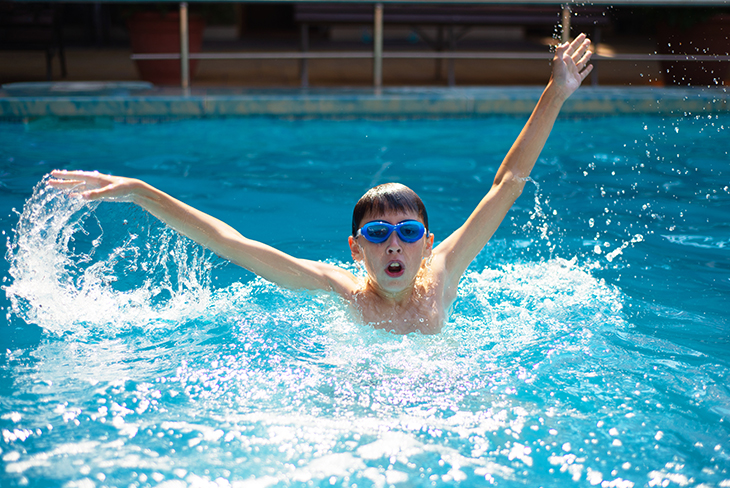 Drowning is the second leading cause of accidental death in South Africa and requires emergency treatment. What happens to the body during a drowning incident, and how should you respond? Read on to better understand this emergency
Frolicking in water is something most kids enjoy, but the hidden dangers make it a cause for concern given the disturbing drowning statistics. Did you know that three out of every 100,000 South Africans die from drowning?
Also, child drowning (15 years and younger) accounts for 30.2% of all fatal drownings in SA, with an estimated 600 children drowning annually. Drowning can happen within 20 seconds, and to save a person's life, prompt emergency action will be required.
What happens to your body when you drown?
Drowning occurs when someone is submerged in and inhales water, which fills the airway, preventing air from entering the lungs, explains Dr Devan Moodley, Accident and Emergency Unit Head at Life Chatsmed Garden Hospital. Difficulty in breathing progresses to unconsciousness, starving tissues of oxygen and causing death.
'However, a victim may show some signs of life – especially after first aid – [and this is referred to as a] near-drowning,' Dr Moodley explains.  
Dr Moodley adds that so-called 'dry drowning' can also occur after an intense airway spasm from exposure to even a small amount of water. 'Another rarity is secondary drowning, whereby a little liquid enters the airway, causing delayed lung inflammation, which can appear hours or days [later and is] preceded by coughing, chest pain or altered behaviour,' he explains.
With secondary drowning, lung air-sac swelling prevents oxygen from reaching the bloodstream, causing death. Seek immediate medical attention if dry or secondary drowning is suspected.
Signs of drowning
Signs of drowning which indicate that someone is in distress include:
Initially:
Progressing to:
bobbing up and down

 silence – as there is no breath to call for help

lying motionless and stiff after rescue
Drowning emergency management
Recognising that someone is drowning and getting them help immediately – including cardiopulmonary resuscitation (CPR) – will improve their survival chances, says Dr Moodley. He recommends the following drowning emergency-management measures:
Call emergency services immediately. 
Remove the victim from the water, but avoid rescue if it's too dangerous. 
Place the victim on a hard surface, limiting movement to protect the neck.
Wipe off excess water, keeping the victim warm.
If breathing spontaneously, turn the victim on their side, supporting the neck.
If not breathing, tap the shoulder for a response.
If unresponsive, and you have CPR training, proceed, using a face mask. 
If an automated external defibrillator (AED) is available, proceed with this (requires training).
Continue as above until advanced medical support arrives.
Reducing drowning risks
Dr Moodley recommends the following measures to reduce drowning risks:
Use pool barriers.
Control access to water areas.
Supervise children, non-swimmers and the elderly around bodies of water (including baths and buckets). This is especially when adults might be distracted during a meal or social function. Always designate a child supervisor.
Place lifeguards in swimming areas.
Keep playpens inside in a safe, secure place.
Provide safe places, away from bodies of water, in child-care areas.
Train parents, educators and caregivers to recognise signs of drowning and how to initiate CPR.
Control medical conditions, like

epilepsy

, before swimming.
Educate on swimming techniques and safety.
Enforce safe boating and shipping (including the use of life jackets).
Be aware of sea tide changes. 
Save these important general emergency numbers in your phone or download our list of emergency numbers.
Life Healthcare's emergency units are located at 41 Life Healthcare hospitals and offer emergency medical services 24 hours a day, seven days a week. Doctors, experienced nursing staff and specialists are available to ensure every patient receives the best emergency care.
Important: All our emergency units remain open at all times. Save your nearest Life Healthcare emergency unit contact details in your mobile phone in case of medical emergencies.
The information is shared on condition that readers will make their own determination, including seeking advice from a healthcare professional. E&OE. Life Healthcare Group Ltd does not accept any responsibility for any loss or damage suffered by the reader as a result of the information provided.