The cost of emergency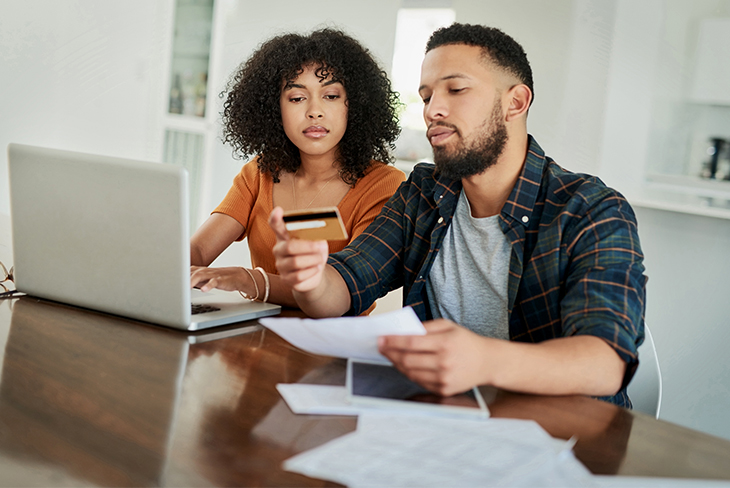 Whether you have medical aid, a hospital plan or medical insurance, or you're a private patient, this is how administrative processing and the hospital billing process works when visiting a Life Healthcare emergency unit
How health cover differs
There are significant differences between medical scheme cover and health insurance products. It's important to research the various options available so that you are not left without sufficient cover in an emergency.
Three key health cover options are available to South Africans: 
Medical aid: you make monthly payments and receive medical cover according to your selected medical aid package and scheme rules.  
Hospital plan: covers in-hospital procedures and consultations.
Medical insurance: provides a lump sum for a set of defined risks as a preventative service instead of covering specific treatments, and specialist services are usually limited.
Private patients without formal health cover can also access private healthcare, but are required to pay all medical expenses out of pocket and make an upfront deposit.
Patients can also benefit from Injury on Duty/Occupational Disease (IOD/OD) compensation for injuries and diseases arising out of, or in the course of, their employment. So, what is the administrative and hospital billing process when visiting an emergency unit (EU), if you fall within any of these categories? 
Entering the EU…
'Upon arrival at a Life Healthcare emergency unit, a patient is triaged,' explains Luane Van Wyk, Life Healthcare's National Admissions and Central Confirmations Process Manager: Patient Services. 'This clinical assessment assigns a degree of urgency to injuries or illnesses to decide an order or priority of treatment.'
In high acuity, life-threatening emergencies, the patient is rushed to the resuscitation area for immediate medical management. Administrative processing follows, beginning with the collection and capture of a patient's demographic information, and emergency and alternative contact details. 
Funding identification
Establishing the funding method for EU treatment and capturing the necessary details is the next step, explains Luane. If a patient has medical aid, the scheme's name, plan type and number are captured.  The medical aid dependant being treated is also confirmed, membership validated and, where necessary, authorisation for treatment requested.
Hospital plan and medical insurance patients are processed exactly the same way as those with medical aid, says Luane. 'But not many hospital plans or medical insurance products offer EU benefits,' warns Luanne. So a clear understanding of the out-of-hospital benefits of any plan is required before joining.
'Alternatively, if a patient is injured on duty, we will capture the patient's ID and injury details,' says Luane. 'The employer's name, address and employer's report – known as the WCL2 form – are also captured. Finally, in the event of private funding, we will consult with the patient, or person responsible for payment, regarding the required fees for treatment,' explains Luane.
'This ensures awareness of possible costs, how payment can be made and what might take place in the event of a refund or outstanding amount.' 
Sharing is caring
A next step is to explain and obtain consent for sharing of personal information through Life Healthcare's Health Information Exchange (HIE). This allows for the sharing of life-saving demographic and clinical information between funders and healthcare service providers, aiming to promote quality outcomes and reduce healthcare costs, explains Luane. 
Getting admitted 
Once all details are captured, an admissions documentation set, including a 'Terms & Conditions' document, will require a signature. The patient file is then handed over to nursing staff, who allocate the patient to a cubicle for further assessment and doctor's consultation.
Breakdown of EU billing
All patients are billed by the hospital for surgical stock items used during an EU visit, including syringes, bandages, infusion-line sets, wound-care sets and needles. They are additionally billed for ethical stock items, such as drugs, infusions and medications, and charged an appropriate procedure-room fee.
Once discharged, the final billing and submission of the patient's claim will occur. All medical service providers involved in the patient's treatment will then send their individual claims. For example, the doctors are mostly independent practitioners and will bill the patient separately. 
A visit to the EU is never pleasant. However, knowing what to expect – especially when it comes to billing and administration – will allow for less confusion and worry as you focus on your treatment and ultimate recovery. Download this useful medical aid checklist so you're better prepared in an emergency.
Life Healthcare's emergency units are located at 41 Life Healthcare hospitals and offer emergency medical services 24 hours a day, seven days a week. Doctors, experienced nursing staff and specialists are available to ensure every patient receives the best emergency care.
Important: All our emergency units remain open at all times. Save your nearest Life Healthcare emergency unit contact details in your mobile phone in case of medical emergencies.
The information is shared on condition that readers will make their own determination, including seeking advice from a healthcare professional. E&OE. Life Healthcare Group Ltd does not accept any responsibility for any loss or damage suffered by the reader as a result of the information provided.