Should you go to an emergency unit or a GP?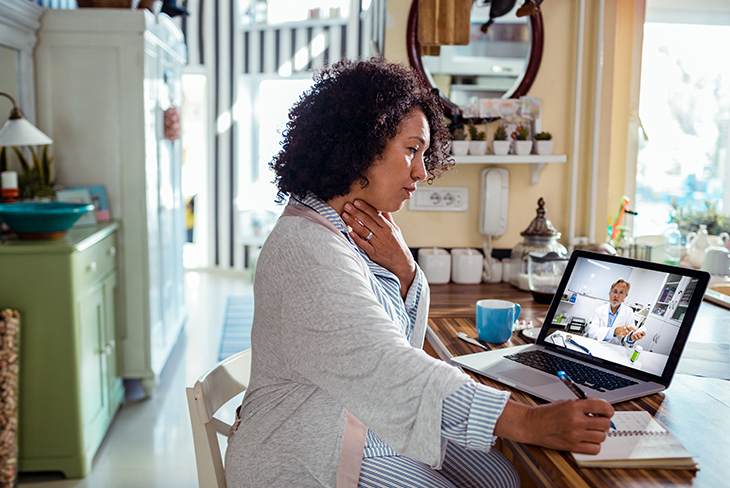 Due to the ongoing COVID-19 pandemic, emergency units are busier than ever and waiting times could be long. But what if you have an actual emergency? Can you go to a GP? When does an injury go from being manageable with first aid to something a medical professional should treat? Here's what you should know
Location Matters
The ongoing COVID-19 pandemic has caused local emergency units to fill up fast. But what if you suffer an injury or illness? Should you risk a visit to an emergency unit, or will a consultation with a general practitioner suffice?
According to Dr Tinus Kruger, a general practitioner (GP) at Life Suikerbosrand Hospital in Heidelberg, your decision could simply be determined by where you live.
'In suburban areas where I practise, the majority of patients have a GP with whom they have a relationship,' explains Dr Kruger. 'However, in the city, many patients do not have a GP and will likely go to an emergency unit or other facility.'
When to see a GP
'The general practitioner should be the gatekeeper in the medical chain,' asserts Dr Kruger. 'This is because they know their patients and have all necessary information on file.'
He thus recommends that patients who have access to a GP consult them for most acute and chronic conditions. 'It is especially important for patients suffering from chronic conditions to consult with their GP every six months for optimum disease control,' he adds. 
Due to the pandemic, and the need for social distancing, your GP may now offer safe consultations over the phone or through video call. Furthermore, if you have contracted COVID-19, your GP will also likely advise treatment at home. This is unless you have life-threatening symptoms, like shortness of breath and difficulty breathing, in which case an emergency unit visit is advisable.
Consulting an urgent care clinic
An urgent care clinic offers medical care that falls between that offered by an emergency unit and a general practitioner. They are typically same-day facilities catering to patients needing immediate care – but not requiring hospital admission or surgery. An urgent care clinic can offer treatment for the following:
sore throat
minor

burns

(unable to be treated at home)
severe cut
ear pain
trouble urinating
vomiting
minor traumas
Is it a medical emergency?
Dr Kruger explains that patients experiencing a medical emergency will present with one or more of the following signs and symptoms (all of which require emergency unit care):
severe breathing difficulty
acute

chest pain

fainting and collapsing
active bleeding
severe physical trauma 
'An emergency unit is generally an appropriate facility for any serious illness, trauma or life-threatening condition,' elaborates Dr Kruger. 
When to call an ambulance
'An ambulance is called when private transport is unavailable or not feasible for the condition,' explains Dr Kruger. 'This includes patients who need medical care en route to the hospital. 'Paramedics also stabilise patients before transport to an appropriate facility, he explains.
He adds that they can render emergency care, stop bleeding, start an infusion, restore breathing circulation and administer CPR in life-threatening situations. 'Importantly, the availability of efficient ambulance services will determine whether patients make use of this option,' says Dr Kruger. 
It is critical to consult with appropriate medical professionals when you have an injury or illness. After all, this will not only determine the quality of your treatment, but how well you ultimately recover too.  
Life Healthcare's emergency units are located at 41 Life Healthcare hospitals and offer emergency medical services 24 hours a day, seven days a week. Doctors, experienced nursing staff and specialists are available to ensure every patient receives the best emergency care.
Important: All our emergency units remain open at all times. Save your nearest Life Healthcare emergency unit contact details in your mobile phone in case of medical emergencies.
The information is shared on the condition that readers will make their own determination, including seeking advice from a healthcare professional. E&OE. Life Healthcare Group Ltd does not accept any responsibility for any loss or damage suffered by the reader as a result of the information provided.