Understanding childhood kidney disease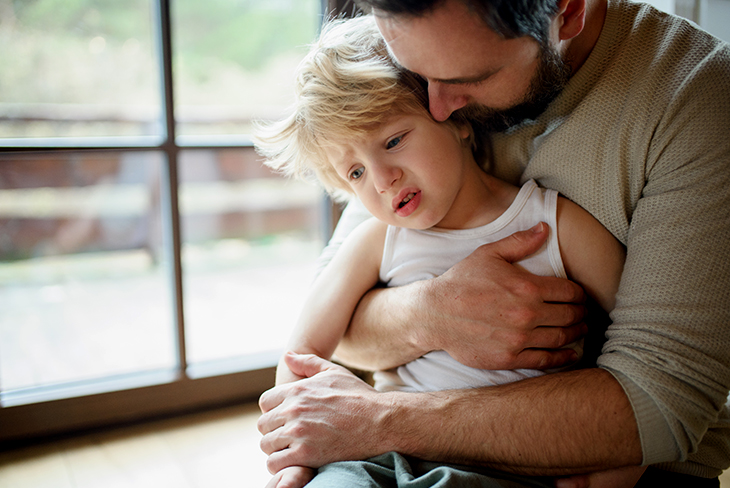 'Kidney disease often goes undetected, especially in children, as it may be asymptomatic or ambiguous in the early stages,' shares Dr Tholang Khumalo, a nephrologist at Life Fourways Hospital. A child may also be unaware of sudden changes in their health, or doesn't pay attention to them, and won't always share their symptoms with a parent.
Symptoms and signs of kidney disease in a child:
swelling of the hands and feet and/or puffiness around the eyes
lack of appetite
decreased or increased frequency of urination
bedwetting during the night, even if a child has been potty-trained
long-lasting changes in urine colour, for example an unusually dark or red colour
stunted or poor growth as compared to peers from a similar age group 
difficulty concentrating and poor school performance
Does your child have these symptoms and signs? Find a specialist.
What causes kidney disease in children?
'Unlike in adults, where hypertension and diabetes are the most common causes of kidney disease, in children, it can be caused by a variety of reasons. This may include infection, birth defects and systemic diseases like lupus,' explains Dr Khumalo. 
Common risk factors include:
birth defects, e.g. a blockage anywhere along the urinary system
hereditary diseases like polycystic kidney disease in children, where cysts grow in the kidneys and reduce kidney function
nephrotic syndrome, a kidney disorder where the body passes too much protein in the urine
trauma that impacts the kidneys – your back muscles and rib cage protect your kidneys, so injuries impacting this area can increase children's risk
How is kidney disease treated in children?
Kidney disease treatment may include:
prescribed medication to treat the symptoms or complications of kidney disease

undergoing dialysis

or surgery – or one or a combination of these interventions
a balanced,

nutritious diet

, which plays an important role in improving the child's growth, contributes to an overall feeling of wellness and may prevent or delay chronic kidney disease
Chronic kidney disease and COVID-19
'Children with COVID-19 may develop acute kidney injury (AKI). These children either have an acute COVID-19 infection or delayed "multisystem inflammatory syndrome in children (MIS-C)". 
'Most children don't usually need acute dialysis and seem to recover well. However, those with AKI may become critically ill. Therefore, it's important to look at the renal function of all children with acute COVID-19 or MIS-C,' says Dr Khumalo.
What foods help keep kidneys healthy
A kidney-friendly diet can help to prevent or delay further damage as well as help manage the symptoms related to existing kidney disease better. Children diagnosed with kidney disease should eat a balanced diet, avoiding high quantities of protein, salt, potassium and phosphate. 
In the infographic below, we share tips and advice for keeping a child's kidneys healthy. 

Life Renal Dialysis provides acute and chronic renal dialysis, helping patients in renal failure who require outpatient-based chronic renal dialysis, home-based peritoneal dialysis and acute renal dialysis in hospital.
The information is shared on condition that readers will make their own determination, including seeking advice from a healthcare professional. E&OE. Life Healthcare Group Ltd does not accept any responsibility for any loss or damage suffered by the reader as a result of the information provided.