Why Life Healthcare uses the Novalis Tx™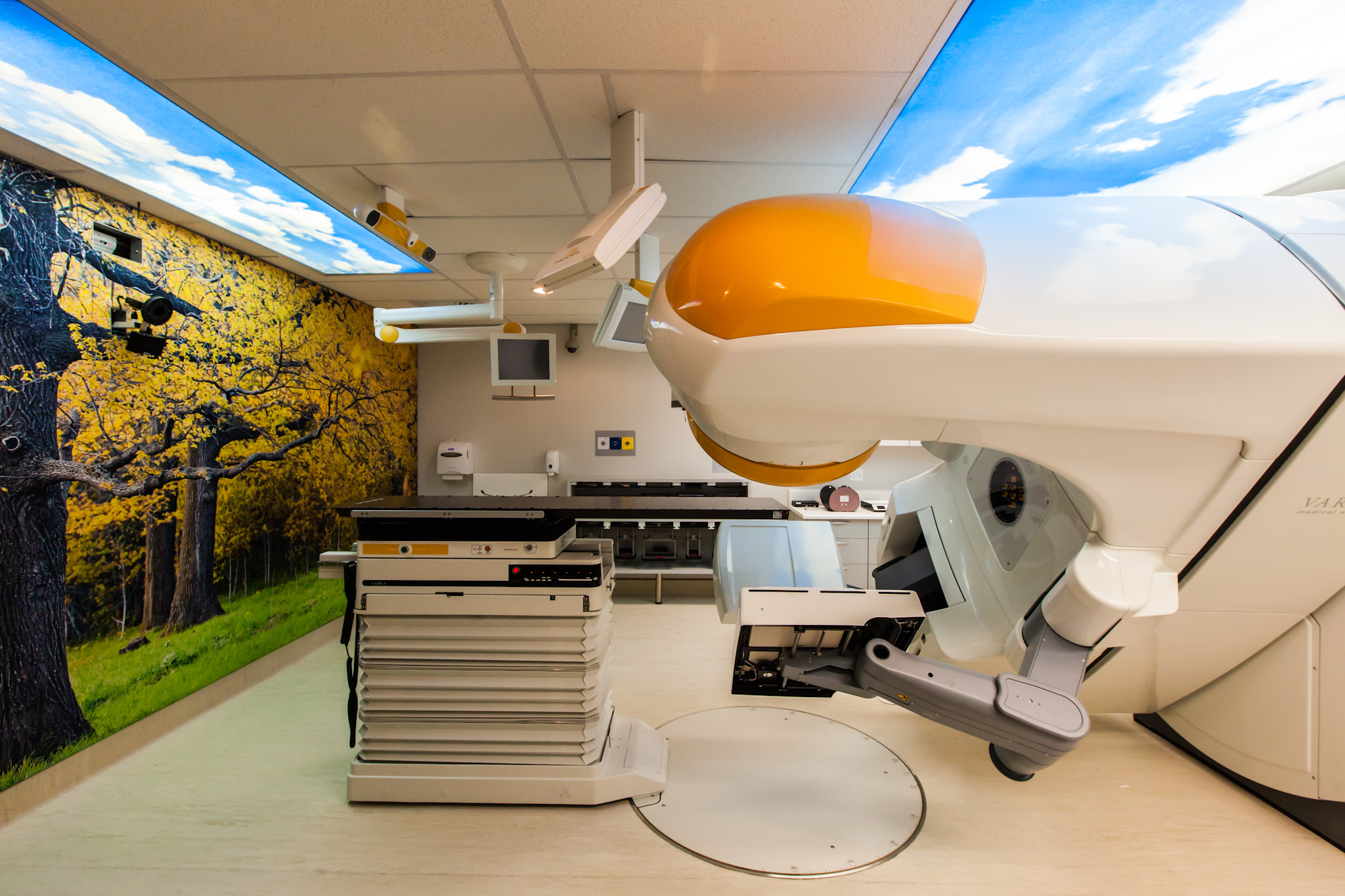 The Novalis Tx™ Stereotactic Radiosurgery Unit is a cutting edge cancer-fighting technology found in 2 Life Healthcare hospitals.
A cancer diagnosis can be devastating, whether you're the patient or a loved one. However, the technological advances in cancer treatment are helping more and more people fight the disease and live longer, fuller lives.
 One such area of innovation is radiotherapy or radiation oncology, which employs technology such as the Novalis Tx™ Stereotactic Radiosurgery Unit.
An upgraded approach
The Novalis Tx™ machine has changed the way doctors and patients approach radiotherapy. 
Previously, many patients feared radiotherapy since it has been known to impact and damage healthy tissue near the tumour. The Novalis Tx™ delivers one of the highest radiation dose rates, but the radiation beam is shaped to the patient's tumour. This ensures that the best possible treatment dose is delivered while healthy tissue is protected.
'I believe that this machine offers top-end technology, which allows us to treat our patients with a high degree of accuracy. Due to its significant output, it can also minimise treatment times,' says Dr Rainer Fröhling, radiation and clinical oncologist at Life Vincent Pallotti Hospital in Cape Town.
A patient's perspective
Elizabeth*, a 60 year old who required breast cancer treatment, described her situation as very serious. 'The organs around the tumour couldn't tolerate any more radiation, and so the treatments had to be focused very precisely. I felt like this was my last shot at being treated, but as the clinicians explained what the technology could do, I was encouraged by their can-do attitude. It really helped to restore my hopes for a positive outcome. After the first 4 sessions, I felt well enough to go back to work. On the last day of treatment, which was a Saturday, I left the centre and was able to enjoy the rest of my weekend.'
The ABCs of benefits
Here are a few of the benefits of the Novalis Tx™:
An accurate, highly precise and painless treatment, which aims to protect healthy surrounding tissue
Beams that fit to the exact tumour size and shape
Comfort and a continuous tracking of patient and tumour motion to maintain accuracy
A dedicated, multidisciplinary team of radiotherapists, planners, a physicist and an oncologist that allow the team to get the best out of the equipment for the patient
Effective treatment that does not require anaesthesia, typically results in no scarring, disfigurement or infection, and is completely pain free.
Cutting edge treatment at Life Healthcare hospitals
In December 2013, the Novalis Tx™ was launched at Life Vincent Pallotti Hospital in Cape Town, and radiosurgery is now also available at Life Hilton Private Hospital in KwaZulu-Natal and Life Eugene Marais in Pretoria, Gauteng. Life Eugene Marais Hospital uses the TrueBeam STx system.
See the Novalis Tx™ in action below.
Find out more about Novalis Tx™ radiosurgery.
*Name has been changed.