Using technology to drive efficiency in cancer therapy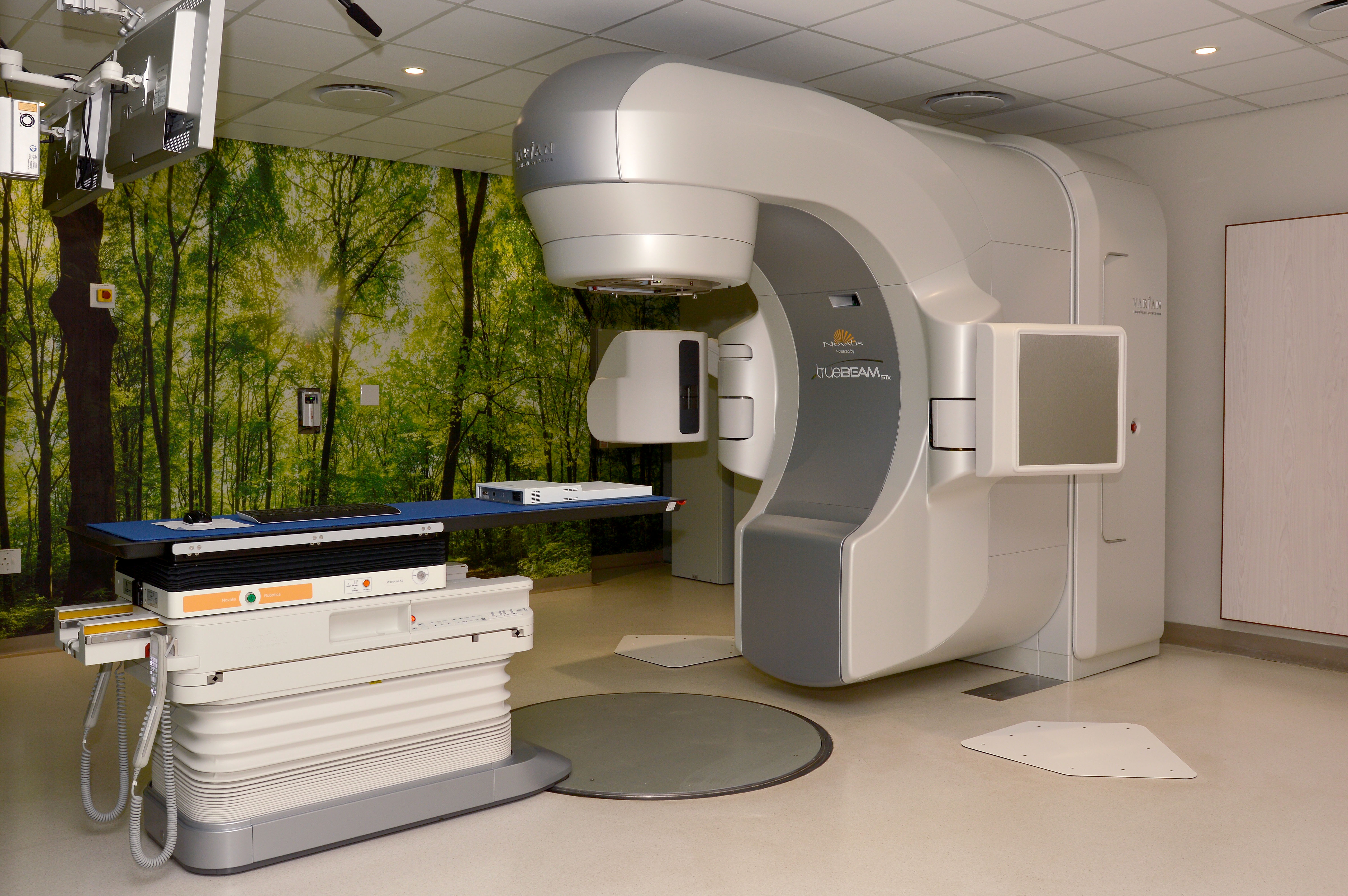 Dr. Seedat, Head Oncologist in the Radiotherapy Unit at Life Hilton Private Hospital (KZN).
According to a recent study published by medical journal Lancet, it is predicted that South Africa could see an increase of 78% in the number of cancer cases by 2030. Globally, a 75% increase is expected, raising the total incidence of all new cancer-cases from 12.7 million in 2008 to 22.2 million by 2030[1].
South Africa is ranked 50th on the World Cancer Research Fund's list of countries with the highest cancer prevalence rates[2]. Prostate cancer is the number one cancer diagnosed among South African men, followed by lung, oesophagus, colon/rectum and bladder cancer. In women, breast cancer is the most prevalent, followed by cervical, uterus, colorectal and oesophageal cancer.
As such, there is a growing need for healthcare professionals and the sector in general to find innovative methods and technology to treat cancer. Technology has always been at the heart of successful businesses across industries.
It is near impossible for a company to operate today without technology, and the reality is that many businesses are still struggling to keep up with the fast pace of technological change and the opportunities technology presents. As technology improves every day, new developments are constantly infiltrating our lives. Whether it's the way we shop, how we communicate with friends, the jobs we do, or the way we travel, technology is transforming the way we behave.
This is particularly apparent in healthcare. Developments in information gathering, research, treatments, and communications have given medical providers new tools to work with and fresh ways to practice medicine.
As we all know, cancer is a condition that affects not only the patients themselves but their families and the community as a whole, from diagnosis to treatment, and should be managed as a collective with all role players playing their part to achieve the best outcomes for patients.
In this vein, the technological advances made in radiation therapy over the years have been crucial in the successful treatment of cancer. It is these advances that have brought us the vast improvements in stereotactic body radiotherapy (SBRT) - for treatments throughout the body and stereotactic radiosurgery (SRS) - for treatments in the brain or central nervous system.
This sophisticated technology is delivered through the Novalis Tx system and more recently the TrueBeam STx system, enabling doctors to use SBRT and SRS treatments to treat difficult-to-reach cancer tumours in versatile, non-invasive, and painless procedures.
These systems shape the radiation beam precisely to patient's tumours, ensuring that the best possible treatment dose is delivered while healthy tissue is protected.  The radiation beam also adapts to the patient's breathing, other body movements or tumour movements so as to continuously maintain safe, complete and accurate treatment. The unit rotates around the patient to deliver treatment beams anywhere in the body from virtually any angle. All of this has the propensity to increase overall treatment accuracy.
Patients might only need to wear a frameless custom-fit mask to keep their heads in the best possible position for treatment, making it a more comfortable. An inbuilt communications system also brings peace of mind to the patient allowing constant interaction between the patient and the technician.
Patients additionally typically do not need anaesthesia, and while patient responses vary, most are able to get back to their normal routines a few hours after treatment.
Treatments are fast, lasting only minutes, and gives new hope to patients with tumours once the treatment is complete.
Technological breakthroughs are revolutionising the way healthcare is being delivered, and we are seeing more evidence of this every day through the introduction of solutions like the Novalis Tx and Trubeam STx systems. With rapid disruption and continuous innovation in the tech space, we expect many more positive and exciting developments in the industry in the future. 
These systems may not be appropriate for all cancers, some side effects may occur, and treatment times may vary. Patients should speak to their doctor to determine if this technology is right for their cancer treatment.
Life Vincent Pallotti Hospital (Cape Town), Life Hilton Private Hospital (Midlands, KZN) and Life Eugene Marais Hospital (Pretoria) utilise the Novalis Tx™ (in KZN and WC) and the TrueBeam STx  (Pretoria) systems in the treatment of cancer.
ENDS
About Life Healthcare Group:
The Life Healthcare Group has more than 32 years' experience in the private healthcare and hospital industry. Headquartered in Johannesburg, South Africa, the Group is a listed company on the Johannesburg Stock Exchange.
The company's primary business is private acute hospital care with 64 healthcare facilities in seven of South Africa's nine provinces and one hospital in Botswana, as well as providing services for acute physical rehabilitation, acute mental healthcare and renal dialysis. Life Employee Health Solutions services both occupational health and employee wellness to private and public employers. The Group includes an international presence through Alliance Medical Group (UK/Europe); Scanmed S.A.  (Poland) and Max Healthcare (India). For more information visit lifehealthcare.co.za.
[1] http://www.health24.com/Medical/Cancer/Facts-and-figures/South-Africa-78-increase-in-cancer-by-2030-20120721
[2] http://www.huffingtonpost.co.za/2017/09/29/7-things-you-need-to-know-about-the-type-of-cancer-xolani-gwala-is-fighting_a_23226952/