The value of outsourcing occupational health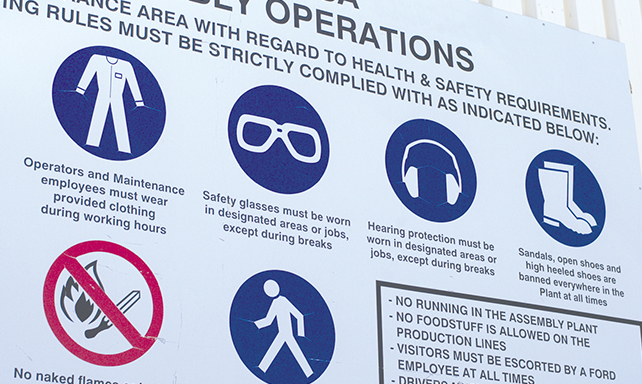 Occupational health and safety (OHS) aims to help employers and their workers decrease work-related injury, medical illnesses and death. Life Occupational Health answers some important questions for employers.
Occupational health and safety is a complex field that is constantly evolving as the modern-day workplace changes. The need, therefore, for specialist knowledge and an intimate understanding of the trends, policy, compliance requirements and strategy for effective implementation and monitoring is becoming increasingly critical.
While employees have a responsibility to act conscientiously in the workplace to ensure that they protect themselves and don't endanger others, government is responsible for protecting employee rights by putting the appropriate laws and services in place. The Occupational Health and Safety Act 83 of 1993, its associated regulations and other legislation regulate the responsibility of employers in this regard, making it mandatory to provide occupational health services to employees exposed to health risks.
What is Life Occupational Health?
Life Occupational Health (LOH) is a specialist occupational and primary healthcare service provider and the first South African organisation to have achieved ISO 9001: 2015 and OHSAS 18001:2007 certification. We have established, dedicated clinical standards and quality departments, headed up by an occupational health medical practitioner and quality manager, who are responsible for setting standards and guiding operations across all aspects of quality management.
What services does Life Occupational Health offer?
Whether your business is small, medium or large, single-site or national, LOH takes a flexible, customer-focused approach to meet the needs of employers. There are various costing models you can consider, but core services are:
Managed on-site clinics and infrastructure for which LOH is fully responsible
Mobile units providing on-site services
Off-site clinics based at LOH's regional offices as well as in other locations across South Africa
Benefits of LOH's services
Maintaining and improving the health status of employees
Reducing occupational disease, injury, disability and death
Reducing financial and legal risk and liability by facilitating legal compliance
Meeting the employer's moral obligation towards their employees
Educating employees on risks and their personal responsibility in the workplace
Can LOH create an occupational health plan specifically for my business?
Every employer operates in a unique environment that necessitates specific requirements to mitigate risk to employee health and safety. Key services are developed, implemented, maintained and adapted where necessary to identify health risks and assist the employer to develop a risk management strategy.
These services include:
Legislative compliance: standard work procedures for the management of specific risks
Medical surveillance programme: a scheduling system to ensure employees undergo standard risk-based screening tests
Screening tests: including pre-employment testing, ad hoc tests, as required, and exit medical examinations to ensure legal compliance
Who is responsible for staffing the clinics?
Many companies consider outsourcing occupational health for the following reasons:
Reduces overheads and frees up resources
Off-load non-core functions and access specialised related skills
Access best practices and proven methodologies
Redirect energy, resources and personnel into the company's core business
Increase customer-focused services and satisfaction
What are the benefits of partnering with LOH?
These are several advantages in addition to the ones listed above. 
Our extensive national footprint gives us the capacity to deliver value to clients
A flexible approach means we can create or adapt a plan to suit your company's unique needs
Consistent evaluation and updating of legal compliance
Focused occupational health expertise
A proven track record
Access to information technology, management and statistical information
 For a customised solution for your occupational health needs, call 0861 123 0234 or email occhealth@lifehealthcare.co.za. For more information, see our Life Employee Health Solutions page.