Fertility specialist or gynaecologist: which is right for you?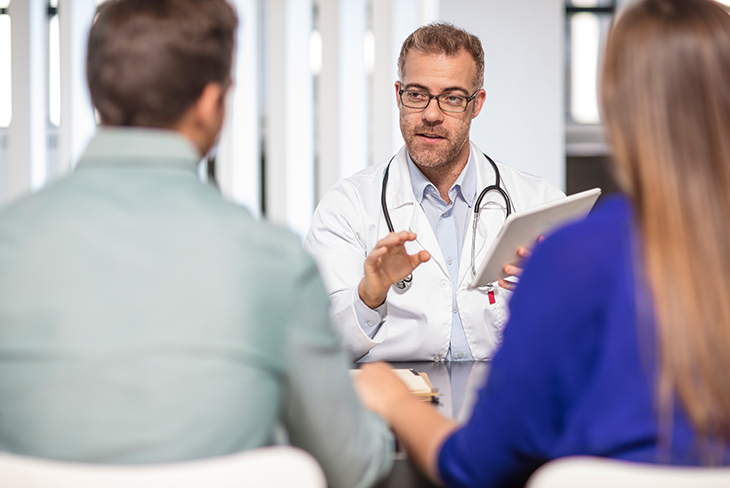 Gynaecologists and fertility specialists both primarily focus on women's health, but there are distinct differences in their responsibilities. Here's what you need to know.
For millions of women, falling pregnant is an arduous, complicated journey that is far removed from the natural act it is purported to be. According to the World Health Organization (WHO), 180 million couples in developing countries (one in every four couples) suffer from primary or secondary infertility, and the Infertility Awareness Association of South Africa (IFAASA) estimates that one in six couples in the country struggle with infertility. 
While a visit to a gynaecologist is often the first stop for most women, it's not necessarily the right specialist to see if you are struggling to fall pregnant. An obstetrician/gynaecologist needs an additional qualification to effectively treat infertility.
'Many people don't realise that a gynaecologist is not a fertility specialist. The subspeciality of reproductive medicine provides a more targeted level of care and investigation of the causes of infertility and possible treatment options,' says Dr Sulaiman Heylen, a specialist in reproductive medicine at Cape Fertility at Life Kingsbury Hospital.
Defining responsibilities
While both specialties primarily focus on women's health, there are distinct differences:
Obstetrician/Gynaecologist

 

(OB/GYN)
Conditions specific to women, for example cancers of the reproductive organs and breasts, as well as hormonal imbalance and menopause
Focus on a woman's health during pregnancy (obstetrician)
Empowering women to understand their bodies and prioritise medical care
Perform physical exams, such as clinical breast exams (CBE) and Pap smear
Order, and sometimes perform, ultrasound and other imaging and diagnostic tests
Administer and prescribe medication
Fertility specialist
Helps couples understand the cause of infertility and possible treatment
Makes diagnoses for men and women and helps them understand
Interprets results of physical exams and imaging tests, such as MRIs and ultrasounds
Monitors the patient's health during procedures, such as in vitro fertilisation
Administers and prescribes medication 
When should you see a fertility expert?
If you have been consulting with your family doctor or OB/GYN for six to 12 months and you're still not pregnant, it's time to make an appointment with a specialist.
According to Dr Heylen, often patients are referred too late, and the delay in referral can affect outcomes. He adds that age is also an important consideration because fertility decreases significantly after the age of 35 and after the age of 42/43, some women can really struggle to fall pregnant.
Other factors that can cause infertility are: 
Mumps in males can cause orchitis (an inflammation of the testicles)
Endometriosis
In addition, if a woman has had multiple miscarriages, a fertility doctor might be able to determine the cause and advise the patient on procedures that may help to carry a baby to term.
A fertility specialist can also offer advice, support and possible treatment options to a woman whose pregnancy has been complicated by a cancer diagnosis.
Read more about our fertility services and advanced medical technology offered at Life Healthcare facilities.
The information is shared on condition that readers will make their own determination, including seeking advice from a healthcare professional. E&OE. Life Healthcare Group Ltd does not accept any responsibility for any loss or damage suffered by the reader as a result of the information provided.