How does exercise help someone with kidney disease?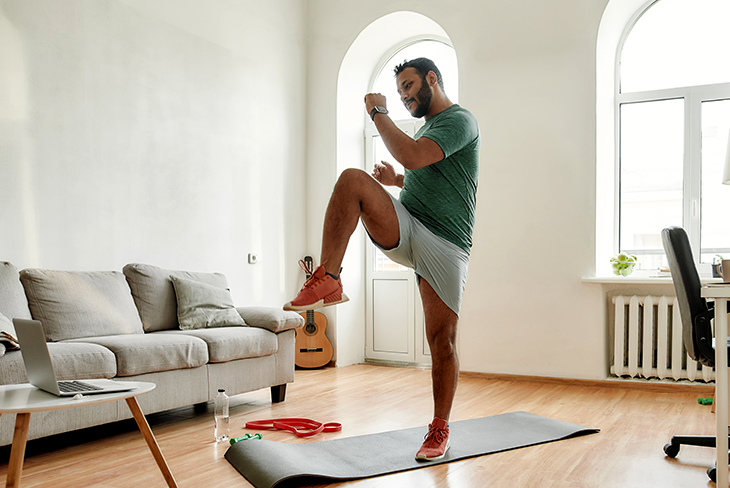 There's no reason why chronic kidney disease patients can't enjoy the benefits of exercise. We investigate how they can do this safely.
The physical and emotional benefits of exercise are well documented, but when you're living with a chronic condition such as kidney disease, it isn't as simple as putting on a pair of sneakers and going for a run. 
Mobility, risk of injury and hydration are just some of the factors that someone with chronic kidney disease (CKD), together with their doctor, needs to consider before embarking on an exercise plan. 
Kim Murphy, a biokineticist at Life Vincent Pallotti Hospital in Cape Town, says that more than the physical considerations, fear and anxiety are common barriers to exercise. 
'[Patients] worry that by exercising they're putting themselves at risk, which is very common across most chronic diseases, [and] they're so scared that if they do something, they'll do more damage,' she explains. 
However, Kim's top tip is simple: 'It doesn't matter how immobile you are, there's always something you can do' when it comes to exercise. 
Safety first: What exercises to avoid if you have CKD
First and foremost, always consult your doctor before embarking on a new exercise regime. Secondly, try to avoid the following:
Activity in high temperatures
This affects sweating,

hydration

and urine output, all the things a doctor would monitor very closely in someone living with CKD. Heated pools, hot yoga or strenuous activity outdoors in the heat are not recommended. 
Exercises with a risk of falling
CKD can affect a person's bone density because

damaged kidneys and abnormal hormone levels cause calcium and phosphorus levels

in a person's blood to be out of balance. To avoid falling, Kim doesn't recommend activities like horse riding and ice skating.   
Excessively heavy weights
'Light weights are very beneficial for bone density, but you don't want to go too heavy,' Kim advises. Heavy weights could increase the risk of falling or slipping.  
WATCH: Find answers to FAQs about chronic kidney disease, including risk factors.
Exercise for kidney health
'The biggest barrier to exercise is lack of knowledge: people don't know what to do so they stop doing everything,' says Kim. Here is her advice for introducing regular physical activity: 
If you can, get a stress test. 
'A stress test prior to exercise – it could be a walking test or a stepping test – allows the doctor or cardiac technician to determine the heart rate at which we know your body's going to be safe,' Kim explains. 
Start where you can.
While 20 to 30 minutes of exercise five times a week is recommended, for a person who is not well, that could sound impossible. If you can only do five minutes today, do five minutes. Next week, try eight minutes, and the next, 11 minutes. 
Talk, don't sing. 
It can be difficult to know how hard to push yourself. Kim says you should be able to talk and answer questions during exercise, but you shouldn't be able to sing a song.  
Emotional benefits of exercise
Living with a chronic disease like CKD can bring about fear, anxiety and depression, but exercise is a valuable tool in this fight. 'There's a physiological reason why we feel better after exercise; some of the hormones released during physical activity help us cope with stress and anxiety,' says Kim. 
Life Renal Dialysis is a specialised healthcare service providing acute and chronic renal dialysis services. Our services help patients in renal failure.
The information is shared on condition that readers will make their own determination, including seeking advice from a healthcare professional. E&OE. Life Healthcare Group Ltd does not accept any responsibility for any loss or damage suffered by the reader as a result of the information provided.