Contraception: Get informed to make the right choice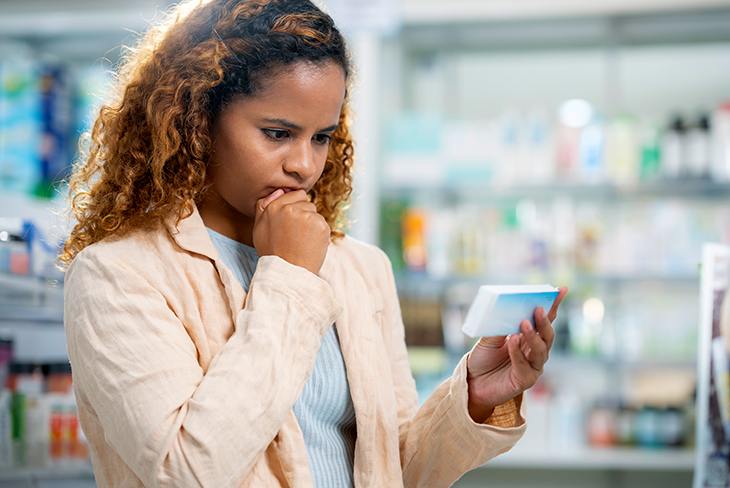 The prevalence of contraceptive use among South African women of reproductive age is at approximately 64.6%. This high rate doesn't account for problems that a small number of women experience, such as lack of quality service delivery, as well as not having easy access to contraceptives and failing to use them as prescribed.
If you're unsure which contraceptive method is best for you, rest assured that there are several effective options. Here are a few methods available in South Africa, how they work and which ones may be best suited to your needs.
Oral contraception
Also known as the pill, it contains hormones to mimic certain stages of the menstrual cycle. This is usually a combination of oestrogen and progesterone that prevents pregnancy by preventing ovulation, changing the mucosal lining inside the uterus to prevent implantation or thickening cervical mucus to keep sperm from entering the uterus.
'​​Another primary way in which [oral contraceptives] prevent pregnancy is by decreasing your libido (sex drive)', says Dr Kofi Kwaw-Asante, Specialist Obstetrician and Gynaecologist at Life Fourways Hospital. 
Pros:
They may help reduce menstrual-related cramps.
They can reduce acne, as they help balance hormones.
They may reduce the risk of uterine and ovarian cancer.
Cons:
They could cause weight gain or migraines. 
You can't take the Pill if you're taking certain medications (e.g.

TB medication

).
They may cause breast tenderness, sensitivity and swelling.
Availability: Public and private hospitals and clinics, with a prescription
Contraceptive implant
A small, flexible, match-sized rod is inserted under the skin in your upper arm. The implant works by releasing progesterone into your body, which prevents pregnancy. This method usually lasts between three and five years.
Pros:
It's useful for women who may forget to take the Pill every day.
You can have it removed at any time.
It's more than 99% effective in preventing pregnancy.
Cons
Your period may stop, or become irregular or painful.
Requires a visit to a healthcare worker, ideally a gynaecologist, for insertion or removal.
There may be bruising, tenderness and swelling after the implant. 
Availability: Public and private hospitals and clinics, with a prescription
IUD (intrauterine device)
A small device is placed in the uterus through the cervix to prevent insemination (sperm from fertilising ovaries) and by changing the lining of the uterus to prevent implantation. It's one of the most effective forms of birth control and lasts for up to 10 years.
Pros
Lasts for approximately 10 years depending on the type and is up to 99% effective.
It's easily reversible if you're trying to get pregnant, as it simply needs to be removed.
Cons
Insertion can cause discomfort and cramping.
You may need occasional checks to ensure it hasn't shifted. 
Your period may become irregular. 
Availability: Public and private hospitals and clinics with a prescription


Emergency contraception
Commonly known as the morning-after pill, the emergency contraceptive pill is usually used if you've had unprotected sex. It can prevent pregnancy by delaying or preventing ovulation and is most effective when taken 12–24 hours after intercourse. 
Pros
It's effective in emergencies or if you forget your normal contraception.
It works with a single dose.
It's usually available without a prescription at most pharmacies.
Cons
It may not be effective if you've already started ovulating. 
It cannot prevent a current pregnancy (if sperm has already fertilised an egg). 
Menstrual irregularities are common after usage.
Availability: Public and private hospitals, clinics and over the counter

Contraceptive injection
Similar to oral contraception, a contraceptive injection contains the hormone progesterone, which helps prevent ovulation. An injection needs to be taken every two to three months to maintain protection.
Pros
It's slightly more effective than the Pill. 
You only need to have it once every few months.
Cons
It causes changes in mood.
You may have irregular periods six to 12 months after your first injection.
It can cause a decreased libido.
Side effects last as long as the medication is in your body.
Availability: Public and private hospitals and clinics, with a prescription

Always take precautions
The only contraception that offers protection against STIs is the condom. If you have multiple partners, you should use condoms (either male or female condoms) as an extra layer of protection. Although certain types of contraception are available at pharmacies without a prescription, you should talk to your doctor before taking any new medication. 
The information is shared on the condition that readers will make their own determination, including seeking advice from a healthcare professional. E&OE. Life Healthcare Group Ltd does not accept any responsibility for any loss or damage suffered by the reader as a result of the information provided.