5 lessons my stroke taught me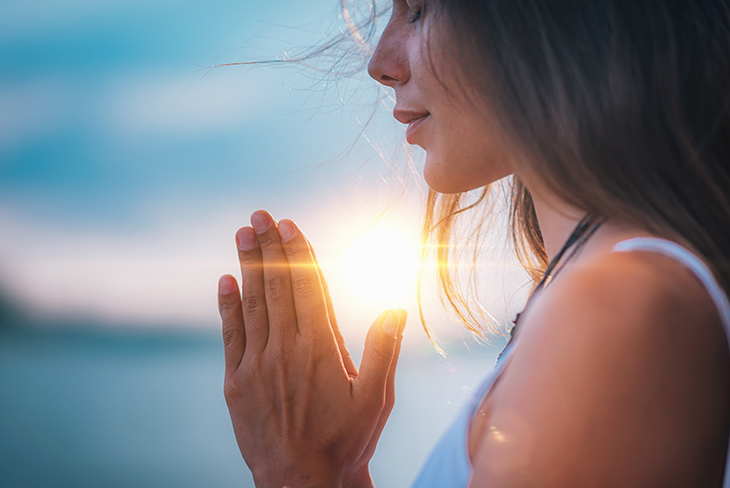 Recovering after a stroke is a difficult journey, but it often affords stroke survivors insights they otherwise wouldn't have had, as neuroscientist and author Dr Jill Bolte Taylor describes in her book, My Stroke of Insight. Here three stroke survivors share their stroke recovery stories and the lessons they learnt.
1. My stroke taught me to listen to my body
Pete Strachan, 44
'I believe the pressures at work caused my stroke. There were signs that I wasn't well, but I ignored them. I started having dizzy spells and I developed a blood clot on my toe, which the doctors couldn't explain. I didn't know what the warning signs were. I just thought, I'm bulletproof. Nothing is going to go wrong.'
Bonette Schmahl, 55
'I was very active and didn't listen to my body. Even with all the signs that night (stumbling over my words, dizziness, drooling, heavy headache and loss of sensation in my left arm), I still stuck to my routine. And for that I blamed myself for what happened to me. By the time I got to the hospital, it was too late.'
2. My stroke taught me to appreciate my family
Pete Strachan, 44 
'My wife and two boys mean the world to me. I missed them a lot during the four months I was in hospital. Being alone gave me lots of time to think. I realised that I needed to prioritise things differently. I'd always put work first and family second. I decided that my family are more important than anything else.'
3. My stroke encouraged me to embrace change
Melonie McKechnie, 55
'I have learnt to embrace the change from the person I once was to the person I am today. Together with my husband and psychologist, we found a way to make up for my running by becoming a sports coach at a special-needs school in Pretoria.
'I also had to embrace the change from a full-time to a part-time employee. These were vast changes and I struggled with them, only to realise that this, the stroke, is what life has thrown at me. I could never accept it, but I could learn to live with it – and that is what I have done.'
4. My stroke taught me to ask for help
Bonette Schmahl, 55
'I was very independent and stubborn, which made it difficult to ask for help. But my stroke left me paralysed on one side. Up till today, I still have stiffness and a loss of sensation in my left arm, although I am driving again and work part-time. Over the years I've realised what I'm capable of doing and that I do need to ask for help sometimes.'
5. My stroke helped me find inner peace
Bonette Schmahl, 55
'I had to make peace with where I am today. It was, and is still, a difficult journey. Today I thank God for helping me and giving me the courage to keep going.'
Melonie McKechnie, 55
'I meditate in the early morning to gain insight and to develop compassion. The more I realise how impermanent everything is, the healthier my perspective on my life, my relationships, my possessions and values. I focus on what truly matters.'
Find out more about stroke recovery at Life Rehabilitation. Your journey towards healing and recovering your confidence begins with rehabilitation.
Eastern Cape
Life St Dominic's Hospital
043 742 0723
rehab.stdominics@lifehealthcare.co.za 

Free State
Life Pasteur Hospital
051 520 1207
rehab.pasteur@lifehealthcare.co.za 

Gauteng
Life Eugene Marais Hospital
012 334 2603
rehab.eugenemarais@lifehealthcare.co.za 

Life New Kensington Clinic
011 538 4700
rehab.newkensingtonclinic@lifehealthcare.co.za 

Life Riverfield Lodge
087 352 3765
rehab.riverfieldlodge@lifehealthcare.co.za 

Western Cape
Life Vincent Pallotti Hospital
021 506 5360
rehab.vincentpallotti@lifehealthcare.co.za 

KwaZulu-Natal
Life Entabeni Hospital
031 204 1300 (ext 360)
rehab.entabeni@lifehealthcare.co.za 

The information is shared on condition that readers will make their own determination, including seeking advice from a healthcare professional. E&OE. Life Healthcare Group Ltd does not accept any responsibility for any loss or damage suffered by the reader as a result of the information provided.