Skincare tips to reduce your cancer risk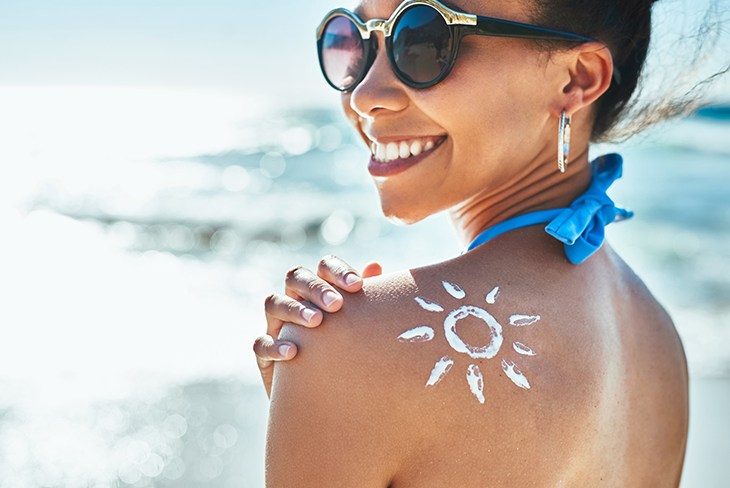 Fun in the sun can leave you with more than great memories – premature wrinkles, liver spots, skin cancer… Read our expert skincare advice.
The skin is our biggest organ, transmitting sensations from our surroundings, regulating our body temperature and protecting us from the elements, with the sun being one of the most dangerous.
UVA rays can damage the elastin in skin and cause wrinkles, liver spots and skin cancer, while UVB rays cause sunburn and are even more strongly linked to skin cancer. 
South Africa now has the second-highest incidence of skin cancer after Australia, reports the Cancer Association of South Africa (CANSA). At least 20,000 people are diagnosed with non-melanoma skin cancers annually – mainly basal cell carcinoma and squamous cell carcinoma, which can be disfiguring if left untreated. About 1,500 people are diagnosed with malignant melanoma, which can be deadly, says CANSA health specialist Professor Michael Herbst.
Skin cancer and global warming
What's more, the World Health Organization (WHO) has warned that the incidence of skin cancer is rising with global warming. In the UK alone, over the last decade diagnoses have increased by almost half. 'As ozone levels are depleted, the atmosphere loses more and more of its protective filter function and more solar UV radiation reaches the Earth's surface,' the WHO reports. 'It is estimated that a 10% decrease in ozone levels will result in an additional 300,000 non-melanoma and 4,500 melanoma skin cancer cases (a year).'
'Anyone can get skin cancer,' says Dr Memory Bvochora-Nsingo, a clinical oncologist at the Life Oncology Unit at Life Gaborone Private Hospital in Botswana. 'When caught early, it's highly treatable – usually surgical removal is adequate. Melanoma presents the greatest treatment challenge, and if it spreads to other organs, the patient may require many treatment methods , including surgery, radiation therapy, chemotherapy or immunotherapy.'
How to protect skin from sun
Avoid the sun
'Sun avoidance is the most desirable form of sun protection,' says Dr Bvochora-Nsingo. Stay out of the sun between 10am and 3pm. If you must venture out, wear long sleeves and pants of closely woven fabric, a hat or cap with a generous brim (at least 10cm) and sunglasses that block out 95–100% of UVA and UVB rays. According to research this year at King's College London, men are more likely to develop melanoma on the head, neck and trunk, and women on the legs. 
Apply sunscreen
Apply every morning to your face and all other exposed parts of your body. Be generous – use about 2 tablespoons – and don't forget the tops of your ears and feet. 'Sunscreen is not as effective if not applied properly,' says Dr Bvochora-Nsingo. Choose a brand that gives protection against UVA and UVB rays (look for the CANSA Seal of Recognition logo). And see that it has a sun protection factor (SPF) of 30 to 50: the higher the number, the greater the protection.
Get a check-up
Book a baseline skin check with a dermatologist or at a CANSA Care Centre with a FotoFinder dermoscope machine, and ask about mole-mapping. This is especially important if you have more than 50 moles, or a previous personal or family history of melanoma, or have ever been severely sunburnt, says Dr Bvochora-Nsingo. Then go every two or three years for a check-up if you're dark-skinned, annually if you are fair-skinned.
The information is shared on condition that readers will make their own determination, including seeking advice from a healthcare professional. E&OE. Life Healthcare Group Ltd does not accept any responsibility for any loss or damage suffered by the reader as a result of the information provided.