Inspiring resources for people with chronic kidney disease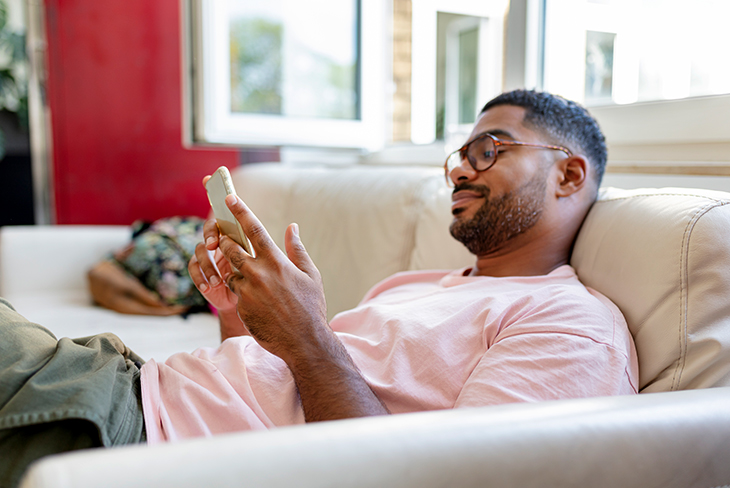 Nowadays there are many ways to find inspiration and support for just about anything – even chronic kidney disease (CKD). If you're a newly diagnosed patient or you're living with CKD and need help, support or inspiration, these resources can help.
1. An app
Best for: monitoring, training and self-management
In a study on the efficacy of mobile apps in the care and management of kidney disease, My Kidneys, My Health handbook received the highest rating. 
The study evaluated mobile apps for how they help with medication compliance, nutrition tracking, heart-failure symptom monitoring and self-management, which are all key areas in living with a chronic disease.
Apps can be extremely effective in empowering patients and provide an interactive, real-time space in which to stay informed about the disease. The app is free and is also available from both the Apple App Store and Android app stores.
2. An inspiring talk
Best for: motivation and reimagining your disease
In this TEDx Talk, Maddy Warren describes how her kidneys failed 23 years ago and how dependent she is on dialysis to survive. Due to complications after receiving a kidney from her father, she is no longer eligible for a transplant and a dialysis machine will take over the role of her kidneys for the rest of her life.
She is a kidney-disease advocate and passionate about changing society's perception of people with chronic health conditions given that often these persons are defined by their disease.
Defying the odds, Maddy became the first woman on dialysis to complete the Virgin Money Marathon in 2018 and is a member of a women's skydiving team.
3. A must-hear podcast
Best for: the newly diagnosed
If you're wondering what chronic kidney disease is all about, Dr Michael Eastman and Dr Andrew Kummer walk patients through their questions and concerns, giving practical examples and easy-to-follow advice in their For Health's Sake podcast. 
These two episodes will benefit people who are coming to terms with their diagnosis and want to gather as much information as possible. Topics covered include:
The basics of kidney disease
Types of chronic kidney disease
How to find a kidney specialist that's right for you
Lifestyle changes to slow the decline of kidney function
4. A helpful book
Best for: food lovers with kidney disease
The Renal Diet Cookbook: The Low Sodium, Low Potassium, Healthy Kidney Cookbook by Susan Zogheib, presents 'hope' in a delicious package. A diagnosis of kidney failure can feel like a life sentence of deprivation, but this recipe book is filled with tasty solutions to help you manage CKD. 
Radical lifestyle change is discouraged in favour of a gentle 28-day plan to make the transition more manageable and achievable. It's important to remember that while you can always seek out information and advice outside your renal treatment team, you shouldn't make any changes without consulting your primary physician first.
5. A support group
Best for: community support
The National Kidney Foundation of South Africa (NKFSA) is an organisation focused on the care of people with kidney disease, and raising awareness and educating people about the disease. They provide support to those living with CKD and their families, as well as encourage early diagnosis and the importance of proper treatment in accredited facilities. 
Visit their NKFSA on Facebook for more information and support for others who are learning to cope with a similar diagnosis.
Find out more about Life Renal Dialysis, a specialised healthcare service providing acute and chronic renal dialysis services. Our facilities offer the latest renal dialysis technology as well as ease of access to hospital specialists, physicians, advanced imaging and laboratory facilities.
The information is shared on condition that readers will make their own determination, including seeking advice from a healthcare professional. E&OE. Life Healthcare Group Ltd does not accept any responsibility for any loss or damage suffered by the reader as a result of the information provided.