Effective infection prevention and control and quality management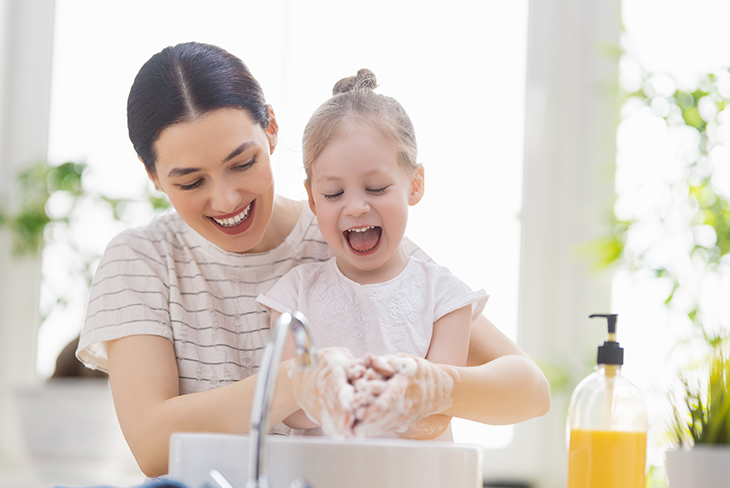 Life Healthcare's infection prevention and control programme and quality measures system ensure that patients are safe and that the highest standard of health and safety measures are implemented.
Infection prevention and control has long been a standard international best practice that Life Healthcare has adopted, which means that health, safety and quality control at Life Healthcare hospitals remain paramount during the ongoing COVID-19 pandemic. The infection prevention programme is comprehensive and well-entrenched and is aligned with evidence-based international best practice.
There are clear precautions healthcare workers and patients can take to maintain health and safety standards and lower infection transmission.
Life Healthcare hospitals are enforcing the strictest protocols when it comes to managing the spread of COVID-19 in hospitals and within the community, and they are openly reporting on quality control measures and the quality scores of each hospital.
Understanding infection prevention and control 
The Life Healthcare Infection Prevention and Control (IPC) programme comprises:
Dedicated trained Infection Prevention Specialists (IPS)
These specialists follow clearly defined objectives, functions and activities to prevent healthcare associated infections (HAI) and antimicrobial resistance (AMR) through good IPC practices
Goals achieved from endemic epidemic and pandemic infections
Excellent IPC processes and practices that are known to be effective in preventing HAI and AMR
Evidence-based IPC guidelines
Monitoring adherence to guidelines is essential and a key focus area
Education and training:
In-service training based on identified risks
Formal training for the IPS
Induction in IPC for all departments
Training for link nurses, who act as a link between their own clinical area and the IPC team
IPC introductory training
Surveillance (main focus for the IPS)
Patient Surveillance – in line with the Center for Disease Control and Prevention definitions for HAI – essential to have laboratory and microbiologist guidance
Staff surveillance
Surveillance of the environment – environmental cleanliness
Multimodal strategies for implementation e.g. hand hygiene critical to avoid the spread of infections
Monitoring/audit of IPC practices and feedback
Defense against COVID-19 consists of hand hygiene, mask wearing, social distancing and keeping the environment clean, the most effective way to keep hospital staff, patients and the wider community safe from avoidable infection.
According to the National Institute for Communicable Diseases (NICD), studies support the following statistics about the handwashing habits of South Africans:
60% do not wash their hands properly after using the toilet.
66% do not wash their hands with soap – a five-second splash might make hands appear cleaner but is not effective in removing harmful germs that can cause infection.
75% of illnesses in the home can be prevented by maintaining good hygiene habits such as handwashing.
In addition, according to a study by Professor Eugene C Cole, good hand hygiene could prevent the following:
80% of gastrointestinal infections (including vomiting and diarrhoea)
70% of respiratory infections (including 

colds, flu

 and ear infections)
70% of skin infections (including abscesses, boils, eczema, impetigo, ringworm and scabies)
Quality measures in healthcare 
Life Healthcare openly shares its quality-control measures with the public to help them make the best possible decision about which hospital to choose when it comes to their care.
It is necessary and helpful insight for patients, but also ensures that Life Healthcare continually strives to improve the patient experience and uphold the highest clinical standards. 
Read more about Life Healthcare's patient safety and quality measures.
Every patient experience matters
Life Healthcare employs independent multinational market research company Kantar Millward Brown to provide feedback on all aspects of the patient-experience – from admission to discharge.
The patient experience survey questions focus on the level of care received, the rehabilitation process (if applicable), the quality of the equipment and facilities, how quickly staff responded and, lastly, the information provided to the patient. 
Each hospital is evaluated and all these scores are openly shared online, including whether patients are likely to recommend the hospital to others. There are also questions rating admission staff, nursing staff, doctors, pain management, hospital environment, responsiveness of staff, medication information, food and discharge information. 
The aim of the survey is to shine a light on where Life Healthcare can improve the patient experience and healthcare services, and continue to deliver first-class care to every patient and visitor. 
The information is shared on condition that readers will make their own determination, including seeking advice from a healthcare professional. E&OE. Life Healthcare Group Ltd does not accept any responsibility for any loss or damage suffered by the reader as a result of the information provided.