5 ways nurses can advocate for patients' rights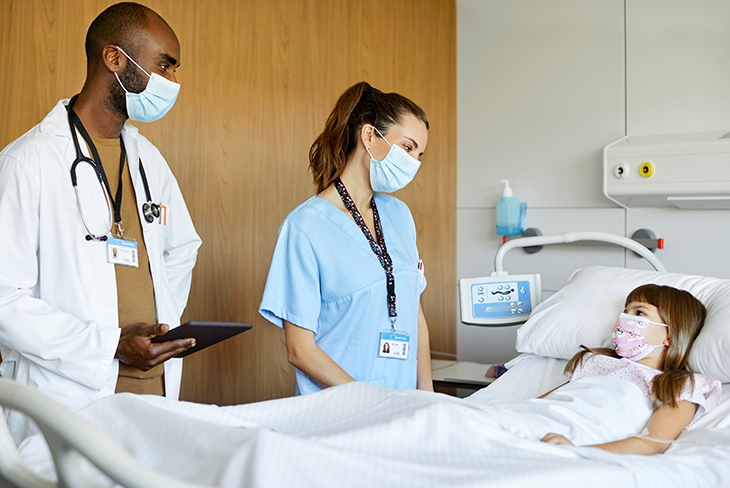 Nurses are ideally positioned to be patient advocates. We engage with ICU-qualified Registered Nurse and Shift Leader Sister Pauline Wilmot and ICU-qualified Registered Nurse and Team Leader Sister Justine Murekatete-Twayigize at Life Vincent Pallotti Hospital about how applying the principles of advocacy in nursing enhances the overall wellbeing and recovery of patients in their care.
1.  Ensuring patient safety 
'Our eyes and ears [are always] open, as we [have to] constantly observe the patient to provide the best possible care and clinical outcomes,' says Sister Justine. 'Nobody comes to the hospital because they want to, so nurses help them navigate this transition in their lives and ensure their rights as a patient.' 
Real-time example: 
Sister Justine: 'The doctor's goal may be to wean the patient off a ventilator by the end of the week, but then Friday comes and I see that the patient isn't ready. If I can provide evidence for delaying that, we can collectively, confidently and safely make that decision for the patient.'
2. Giving patients a voice
 'As a nurse, I work a 12-hour shift, so I spend more time with my patients than my own family,' says Sister Pauline.'I  must be their voice when they cannot speak for themselves.'
Real-time example: 
Sister Pauline: 'My ICU patient is fast asleep when the hostess arrives to take his food order. He cannot respond, but I know that this grandpa enjoys his jelly and custard every day – he eats it before his main meal. I know this is what he wants, so that's what I order for him.'
3. Patient decision-making in healthcare 
'Part of our role as nurses is to have excellent communication skills, making sure that our patients understand their condition, their progress and their treatment programme,' says Sister Justine. 'Every decision the patient needs to make must be explained in detail to obtain informed consent.'
Real-time example: 
Sister Pauline: 'There is a lot of fake news and sensationalism around COVID-19 and the vaccine, and so we need to be able to give factual information that we know is supportive to help patients make fully informed decisions.'
4. Protecting patient rights 
It all comes down to trust, explains Sister Pauline: 'I furthered my studies to include adult intensive care nursing so that I could take care of critically ill patients. This is a comfort to families; they know that their loved ones are in the best hands.'
Real-time example: 
Sister Justine: 'We moved one of our patients closer to the window so that they could enjoy some sunlight and not have to see other patients suffering. Little things like this can make all the difference and can aid the healing process.'
5. Connecting patients to resources
'It is communication that works within a network of appropriate resources – between doctor, nurse and patient, as well as other service providers, such as rehabilitation or physiotherapy,' says Sister Justine. 
'All patients provide feedback so that we are always making improvements to our care,' says Sister Pauline. 
Real-time example: 
Sister Justine: 'Precisely because we spend so much time with our patients, we can recommend rehabilitation, further treatment and step-down facilities when the need is identified.'
ICU support during a pandemic as told by Sister Pauline
'Recently a young male patient was put on a ventilator for COVID-19 and I told his wife I would be there when it was being attached. 
'As I helped the doctor, I was also holding his hand and gave him a message from his wife: "Your wife said you are the strongest person and that your children love you. I am here for you." He replied, "I want to be there for my family, but I know that she is just as strong and will be able to be there for my children, even if I am not."
'Unfortunately, the patient passed away days later, and I wasn't there on that shift. Coincidentally, when I was on shift the next day, his wife called to fetch his belongings and I thought it was important to tell her what he had said to me. A message like that can give someone so much hope and strength. I feel so privileged to be an advocate for my patients and that I can respect the patient's wishes even in death.'
The information is shared on condition that readers will make their own determination, including seeking advice from a healthcare professional. E&OE. Life Healthcare Group Ltd does not accept any responsibility for any loss or damage suffered by the reader as a result of the information provided.