Don't struggle in silence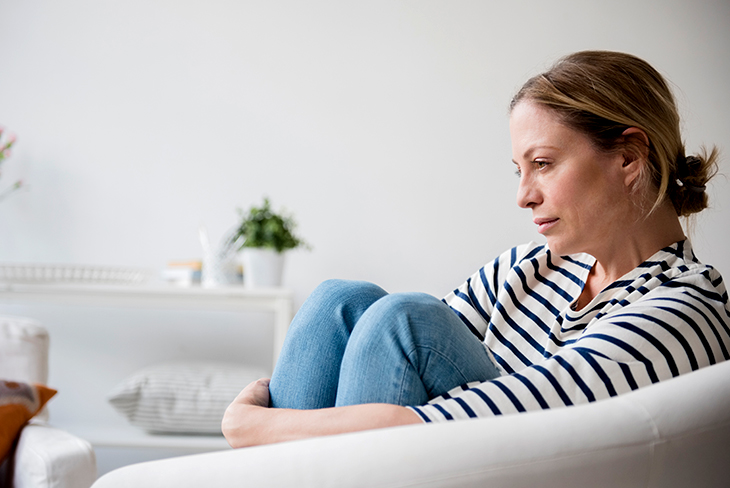 Sometimes people choose to keep silent about their mental health struggles or conditions and put on a 'brave face', pretending to be okay when, really, they're suffering in silence. 
It might seem like the easiest thing in the world – reaching out and asking a friend or family member for help – but many people who are struggling with their mental health suffer in silence because they believe it's a sign of weakness to admit that they aren't coping. 
Speaking to someone who understands what you're going through can be of great benefit. Although some mental health conditions will require management rather than a 'cure', breaking the silence to get the support you need can put you on the path to treatment. 
What is suffering in silence?
The World Health Organization defines mental health as 'a state of wellbeing in which the individual realises his or her own abilities, can cope with the normal stresses of life, can work productively and fruitfully, and is able to make a contribution to his or her community'.
If you're suffering in silence with your state of mental health and wellbeing, for example, with depression, anxiety or stress, take the first step by having a conversation with your GP. An honest assessment of your state of mind might help you to identify what you're struggling with and your doctor can suggest appropriate support or treatment in the form of medication, or refer you to the relevant mental health professional.
Road to better mental health
There is a wide range of healthcare professionals you can approach for help. These include psychiatrists, psychologists, and social workers. In some instances, a healthcare professional may even suggest a life coach in addition to the recommended professional healthcare.
Psychiatrist: A medical doctor who specialises in psychiatry, a branch of medicine focused on mental health conditions, which includes diagnosis, prevention, study and treatment. Your GP might refer you to a psychiatrist if they feel you could benefit from further assessment and prescription medication.
Psychologist: A university graduate with a postgraduate degree in psychology,who provides therapy and counselling. They often work in tandem with psychiatrists, but are not able to prescribe medication.
Social worker: A person trained to promote social change and problem-solving in human relationships, as well as the empowerment and liberation of people to enhance their wellbeing. They might work privately, offering counselling, or for an organisation that specialises in helping a family or an individual work through any challenges. 
Life coach: A life coach is someone who works with you in a creative partnership that helps you identify your goals and develop actionable plans to achieve them. This could be related to your career, relationships or life in general. A life coach should be certified by a professional national or international life coaching organisation.
Find a good fit
If you're looking for someone to help you break the silence, think about what you regard as a 'good fit'. Would you prefer to see a man or a woman? Is ethnicity a factor? And what about age? 
Try to think about your requirements before you start looking: you want to find the best person to help you recover your mental health and you want someone to whom you can open up. 
Life Mental Health is a leading provider of private psychiatric services in South Africa, offering acute mental healthcare in nine facilities in four provinces.
Helpful resources
Mental health support
To find out more about Life Mental Health services, contact 011 219 9626 or email mentalhealth.headoffice@lifehealthcare.co.za 
Gender-based violence support
Save these numbers in your phone:
Crime Stop (all cases of rape, sexual assault or any form of violence): 086 00 10111
Childline (report child abuse, toll-free line): 0800 055 555
Gender-based Violence Command Centre (24-hour, toll-free line): 0800 428 428
Commission for Gender Equality (report gender discrimination and abuses): 0800 007 709
Domestic Violence Helpline (Stop Women Abuse): 0800 150 150
South African Depression and Anxiety Group (SADAG): 0800 21 22 23
In a medical emergency, call your local hospital emergency unit or 10111
In a psychiatric emergency, call LifeLine National Counselling Line on 0861 322 322
The content provided is not intended to be a substitute for professional medical advice, diagnosis or treatment and does not cover every aspect of mental health. Consult a doctor or your nearest emergency unit if you are concerned about your own or a loved one's mental health. The information is shared on condition that readers will make their own determination, including seeking advice from a qualified healthcare professional. E&OE. Life Healthcare Group Ltd does not accept any responsibility for any loss or damage suffered by the reader as a result of the information provided.