The importance of pharmacy in your treatment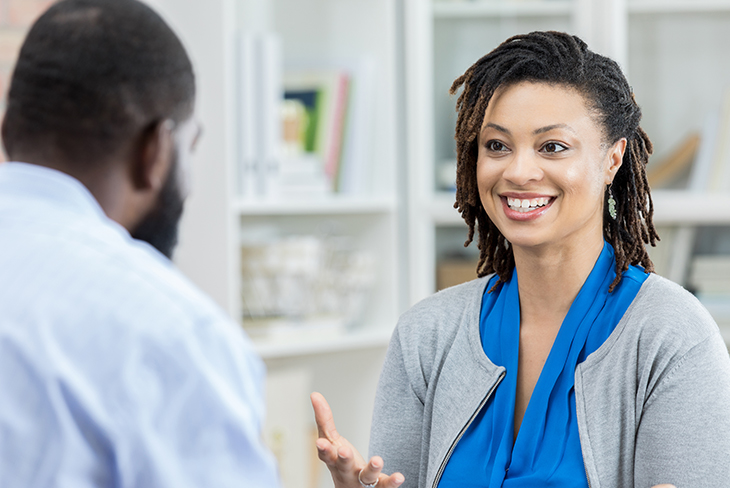 A hospital pharmacist plays a vital role in your healthcare team. Here's what you need to know.
Most people associate pharmacy with dispensing and supplying over-the-counter (OTC) medication. In the past, patients could leave a hospital without seeing, speaking with or even thinking about a vital member of the hospital healthcare team: the pharmacist. Tucked away from patients, pharmacists typically dispensed medications that physicians prescribed and nurses administered. Today, however, the roles of the hospital pharmacist are evolving, along with an ever-changing healthcare environment, which is spurred on by a greater focus to reduce cost of care and improve health outcomes.
What is the pharmacist's role?
The pharmacist is the custodian of medicines and pharmaceutical products throughout the hospital. Procurement and distribution play a critical role in the provision of cost-effective quality pharmaceutical care.
Development and career opportunities exist for hospital pharmacists with a more commercial interest, who play an important role in pharmaceutical cost and asset management. Medication safety management and the evaluation of a patient's medication-related needs by determining the indication, safety and effectiveness of therapy as part of the dispensing process is a key responsibility. Furnishing of information and advice to both patients and other healthcare professionals also form part of the role.   
In an era of a concerning increase in antimicrobial resistance, infections are becoming harder to treat. Pharmacists play a critical role in ensuring that antimicrobials such as antibiotics are being used responsibly in our hospitals and only when necessary. They ensure that the combination and duration of antimicrobial therapy is appropriate for each individual patient to optimise therapy, and that it is discontinued when it is no longer needed in order to prevent a further increase in antimicrobial resistance.
What does a clinical pharmacist do? 
According to the South African Society of Clinical Pharmacy (SASOCP), 'clinical pharmacy is an area of pharmacy involved with the science, practice, activity and service to develop and promote the rational and appropriate use of medicines, in the interest of the patient and community.' In addition, they are responsible for:
Ensuring that patients receive the correct dosage of medication and that the dosage is regulated according to the patient's clinical response to the prescribed drug
Notifying doctors if a patient has an adverse effect to a drug and suggest an alternative treatment
Evaluating all aspects of patient treatment to ensure that patients receive the most effective and safest therapy, for the shortest period of time necessary to achieve the best clinical outcomes, reduce adverse events and reduce unnecessary costs
The evolution of pharmacy
Hospital pharmacy has evolved from being mainly dispensary-based to pharmacy services at ward level and at the patient's bedside, making pharmacists part of the multidisciplinary healthcare team caring for patients. A clinical pharmacist is more directly involved in patient care and actively participates in decision-making in terms of optimal therapy as part of the multidisciplinary healthcare team. Clinical pharmacists take pharmacy services to the wards, doing ward rounds with doctors, providing advice about medication and treatment regimens, listening to patient concerns and answering questions, all with the aim of improving outcomes.
Soon, clinical pharmacists will also be able to register as specialists with the South African Pharmacy Council when they obtain their master's degree, much like doctors further their studies in a particular field in order to specialise.
How do you become a clinical pharmacist?
One of the biggest challenges facing the pharmacy sector in South Africa – and many other countries in the world – is the shortage of pharmacists. The pharmacy degree involves four years of study at university, one year of internship, and one year of community service. In order to become a clinical pharmacist, in addition to the B.Pharm degree, one has to complete a master's degree in clinical pharmacy. In South Africa, there's currently very limited opportunity to study clinical pharmacy, as the intakes are extremely small.
Part of a multidisciplinary team
Life Healthcare's vision for the role that pharmacists and clinical pharmacists play in the hospital and within the healthcare landscape is aligned with international hospital best practice. These pharmacy professionals form an integral part of the multidisciplinary healthcare team, which consists of physicians, nurses, dietitians, microbiologists and other healthcare professionals, working together to improve quality care and patient outcomes.
The information is shared on condition that readers will make their own determination, including seeking advice from a healthcare professional. E&OE. Life Healthcare Group Ltd does not accept any responsibility for any loss or damage suffered by the reader as a result of the information provided.
| | | | | |
| --- | --- | --- | --- | --- |
| fbwk | vsdfsd | fewf | fwef | fwefew |
| s | w | dqw | dwq | dqwd |
| s | dqw | dw | dw | dqw |
| dw | dw | fcd | dw | w |
| x | dw |   | dqw | dw |