How to support someone with cancer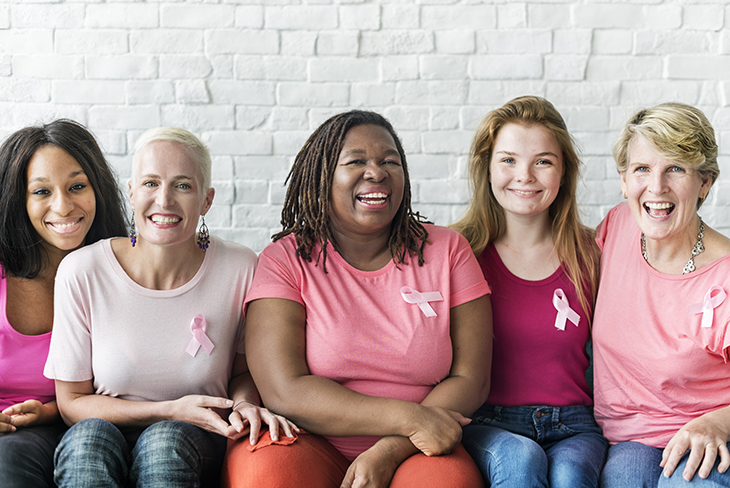 It's never easy to receive a cancer diagnosis and handle the treatment – surgery, chemotherapy, radiotherapy and rehabilitation – that follows, but you can help a loved one discover reserves of strength and resilience during this time.
It can be challenging figuring out how to offer support to a loved one who has cancer. There is no definitive set of rules – everyone deals with the disease in a different way. One of the most important things to learn during this time is how to give cancer patients space and time. Before you talk to your friend or relative, consider the following:
Learn about the diagnosis. It can be emotionally exhausting for your loved one to keep repeating the details and they might not want to talk about it. Get accurate information from family members and repeat it back to them so you're 100% sure of the details.
Process your own emotions. It's difficult to learn that someone you love has a serious illness, so you need to deal with your own feelings first before you see them. It isn't helpful to become emotional when you're meant to be giving support.
Think about it from the other person's perspective. Try to remember a time when you were ill and recall how you felt. How did you want to be treated? What made you feel good? Changes in someone's appearance, like weight loss, hair loss or skin discoloration can be shocking, so try to start your visit with a positive sentiment such as "It's so good to see you".
If you don't know what to say to someone who has cancer, be honest and tell them that you're afraid you'll say the wrong thing. You can show care and support by saying, for example, "I'm not sure what to say, but I want you to know that I care about you" or "I'm sorry that you're going through this". Try asking "What are you feeling?" rather than "How are you feeling?" – this may help someone start talking more.
These phrases could be unhelpful:
I know how you feel. (If you haven't had the same experience with cancer, then you don't.)
I don't know how you manage.
Don't worry.
I'm sure you'll be fine.
Tell me what I can do to help. (Instead, be specific about what you can do.)
How much time do the doctors give you?
I know someone who had the same thing and it was really horrible.
I feel so bad about this. It's making me cry all the time. (This isn't about you.)
Offer practical help
Cancer patients often lack energy so offering to help with physical tasks is valuable, but remind them that you are not expecting them to return the favour – whatever you do is out of love and concern. Suggest specific tasks since it might be overwhelming for the person with cancer to think of things. Here are a few ideas:
Shop for groceries or pick up medication.
Cook a meal and drop it off, but remember that cancer patients have specific dietary requirements.
Babysit their children so they can rest.
Drive them to an appointment or offer to sit with them at the hospital when they have tests or treatment.
Go for a walk and just listen.
Life Healthcare delivers the most advanced cancer treatment in a warm, friendly environment using state-of-the-art technology and first-class specialists. Find out about our cancer resources.
The information is shared on condition that readers will make their own determination, including seeking advice from a healthcare professional. E&OE. Life Healthcare Group Ltd does not accept any responsibility for any loss or damage suffered by the reader as a result of the information provided.