Nursing as a strong catalyst in changing the face and quality of healthcare in South Africa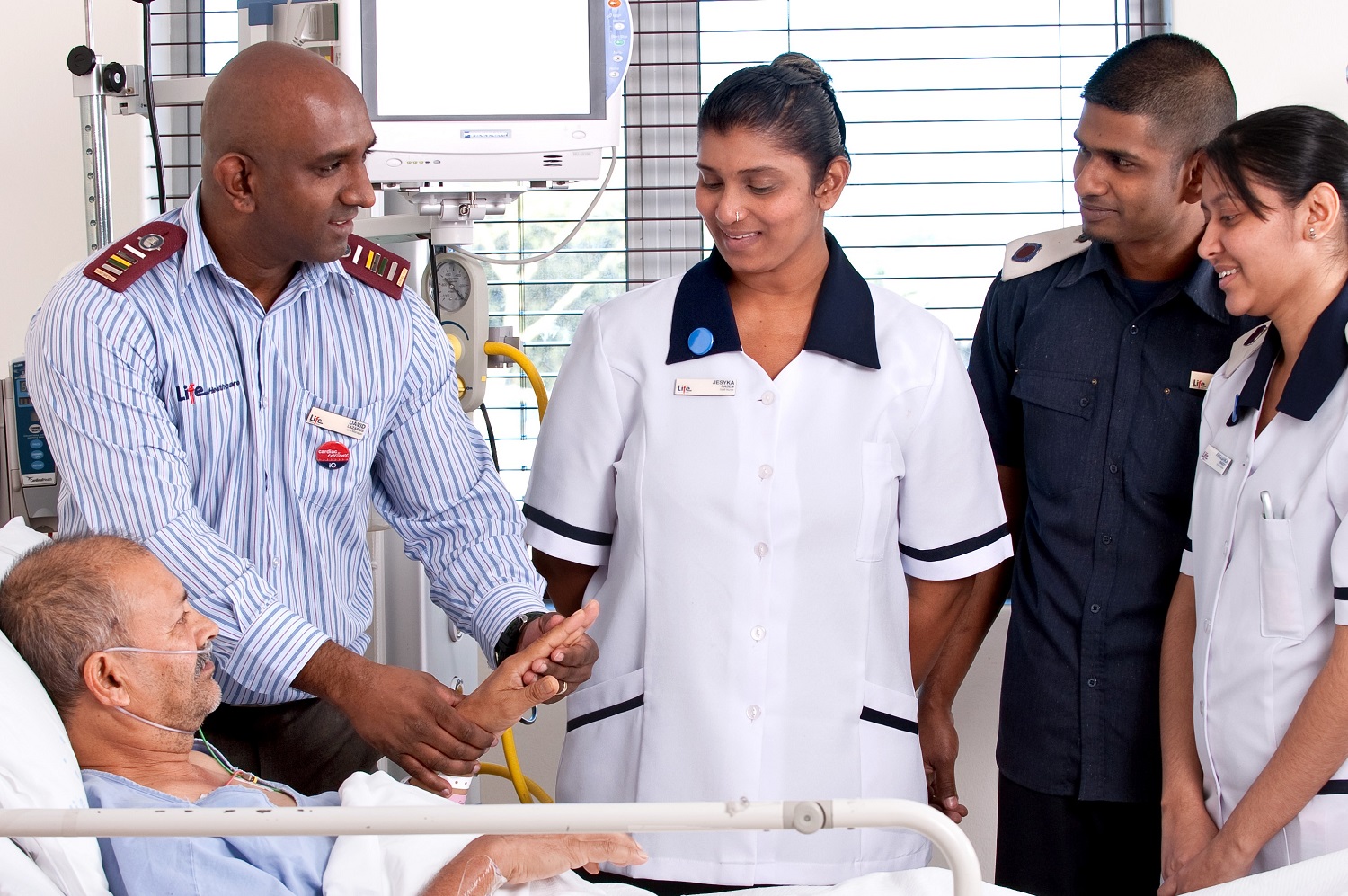 Nursing may have started as a career that had little prestige and was side-lined as a women's function in a male-dominated society, however in today's age
"Nursing is warm and fuzzy. It is a job for females. It's a vocation and not a career" − these are only some of the misconceptions around nursing and has often devalued and slowed the transformation of the nursing profession over the years.
Nursing may have started as a career that had little prestige and was side-lined as a women's function in a male-dominated society, however in today's age - where new diseases are on the rise, bacteria threatens the hygiene levels of hospital facilities and technology has taken centre stage in developing industries - nursing is a critical profession required to drive the healthcare industry forward.
To see the other side of the coin, if you have ever spent any amount of time in a hospital, there will be certain memories that stand out for you. Perhaps, it was the smell of medicine, the feeling of claustrophobia if you had to have an MRI or the fact that a hospital is never fully dark or quiet. But chances are that the majority will remember the hospitality and professionalism of their nurse. Nurses spend a great deal of time with their patients and often develop close relationships with them, forged when people are at their lowest. Nursing is the heartbeat of healthcare, providing comfort, kindness, and care to patients every day. It is a large part of this dedication and care that speeds up the recovery process.
That is why this year, on International Nurses Day (12 May), I would like to invite the healthcare industry and society at large to commemorate the profession and its evolution. We are seeing great strides in the success of the profession and if nursing as a career is positioned strategically and prioritised, we can see it change the state of our healthcare in the country.
Government and institutions such as the South African Nursing Council and global structures like Global Advisory Panel on the Future of Nursing & Midwifery (GAPFON) can work together to tighten policy, improve standards and develop a continuous framework for learning in order to advance the profession. Nurses themselves have a critical role to play.
There are so many stories we can tell that will provide an indication of the possibilities that await us in the healthcare industry: from the progression the profession has made in terms of being seen as more than just women's work to the increasingly critical role nurses are playing in providing high-quality healthcare in South Africa.
I have seen the shift in my own career as I have progressed from being a nurse to an executive. Even when I first started working, nursing was seen largely as a job that women took when they had limited options. Although it has taken many years, I have seen how the mind-set has changed and continues to evolve.
It is now more widely recognised that nurses understand the intricate landscape of healthcare delivery and that the decisions that nurses make on a daily basis can not only save lives but also make a vital difference in the efficiency and effectiveness of the entire healthcare system including financing, cost effectiveness and resource management, cost of healthcare and access to care.
Nurses are also at the forefront of shaping and utilising new technological health tools that will play an ever-more critical role in patient care. The ability to adapt to the rapid changes in technology mean that modern nurses are highly trained, well-educated, critical thinkers who are increasingly able and equipped to make complex clinical decisions that 50 years ago would almost certainly have been made solely by doctors.
We have recognised this at Life Healthcare and that is why the Life College of Learning now makes use of an advanced electronic learning programme that is conducive to learning and self-study as it is visual and interactive. The programme is a 3D human anatomy and physiology software for teaching, learning and presenting. We want to continue to build on the momentum of change.
Another notable change the industry is seeing is the increasing number of men making their way into the industry. The South African Nursing Council's statistics show that over 27 000 men were registered or enrolled either as full-time nurses or auxiliaries in the country in 2017, compared to 26 000 in 2016. This indicates the growing recognition of nursing as a profession that has the power to make a difference, both to the lives of patients and the overall healthcare industry.
We are working to ensure the role of nurses is no longer seen as just a job for women with no alternative, but as an integral part of growth of the healthcare sector – particularly when it comes to improving the quality of healthcare in South Africa. This will require continued commitment from government and the industry as a whole, but I am confident that if we continue to work as a collective, we can take the healthcare industry to the next level.
Dr Sharon Vasuthevan joined the Life Healthcare Group in 2001 as national training and development manager, a position she held until her appointment to the executive in 2010. She is currently responsible for the national nursing function as well as for the Life College of Learning. Sharon served on various committees and societies and is the past president of the Nursing Education Association (NEA); a member of the Advisory Council for Monash University, School of Health Sciences. She also served on the South African Nursing Council (SANC) as vice chairperson until 2016 and on the SANC΄s education accreditation and human resources sub-committees.