Life Healthcare Group sees 84% drop in Covid admissions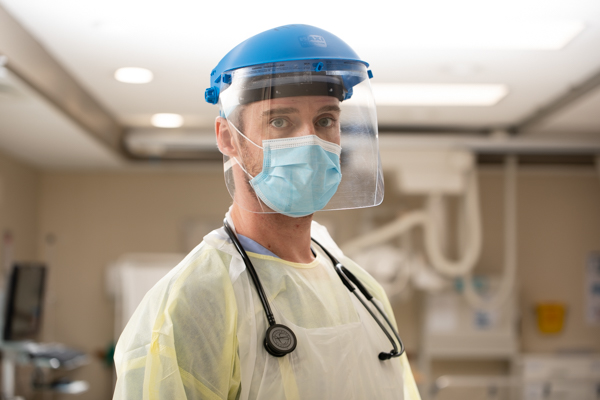 Data from the Life Healthcare Group shows that the fifth wave of the Covid-19 pandemic resulted in far fewer hospital admissions, less ICU and ventilator usage and lower numbers of hospital deaths.
Fifth-wave COVID-19 admissions – when the BA.4 and BA.5 Omicron subvariants were prevalent – were down by 84% compared to the third, or Delta wave.  During the third wave, Life Healthcare hospitals admitted 18 739 patients. This dropped to 3 004 patients during the fifth wave.
Over the comparable periods, ICU usage decreased by 92% and ventilator usage by 97%.
The Life Healthcare data also indicates that for those who did fall ill during the fifth wave, the length of stay in hospital decreased by 22% for severely ill patients and by 38% for milder cases.
According to the National Institute of Communicable Diseases (NICD), Omicron lineages BA.4 and BA.5 became more prevalent during March 2022, and together were dominant from April to June 2022. Delta was more prevalent from June-September 2021,
The mortality rate for Covid-19 patients at Life Healthcare hospitals decreased by 80% from the third (Delta) wave to the fifth wave under Omicron BA.4 / BA.5. In terms of age demographics, Life Healthcare hospitals saw a higher proportion of younger (under 19) and older patients (over 70) during waves 4 and 5, compared to the first three waves, and proportionately fewer patients aged 20-69.
"The data confirms our experience that both of the more recent Omicron waves caused disease of lesser severity than the earlier waves," says Life Healthcare's chief medical officer for South Africa, Dr Louis Kathan. "This is reassuring, as it indicates that the current variant less severe. However, we must remain vigilant against future resurgence of the virus."
Dr Kathan says the Life Healthcare  data also shows that treatment costs have declined consistently since the third wave.
"Lower stock costs reflect that the illness caused by the more recent variants has been managed more successfully," says Dr Kathan. "This has been because of less acute illness, but also because we have gained experience and expertise around how to treat COVID-19 most effectively."
Another insight from the Life Healthcare data was that, for patients with chronic conditions, the mortality rates have declined for all comorbidities. However, the decline for people with cardiac disease, respiratory disease and hypertension was not as large as the decline for people with diabetes and renal disease.  
"While we have seen mortality rates decreasing, people with comorbidities remain at risk," said Dr Kathan. "The proportion of deaths of patients with hypertension, cardiac or chronic obstructive pulmonary disease (COPD) has increased from 59% during wave 3 to 75% during wave 5."
"COVID-19 remains a global health challenge," says Dr Kathan. "Its impacts should be understood not only in terms of short-term acute symptoms, but long-term effects that can affect patients for life. We encourage everyone to continue practising good infection prevention hygiene to minimise their exposure to the coronavirus. Wash your hands and sanitise. If you are eligible, get vaccinated and stay up to date with your booster shots."