Breaking the silence on suicide and depression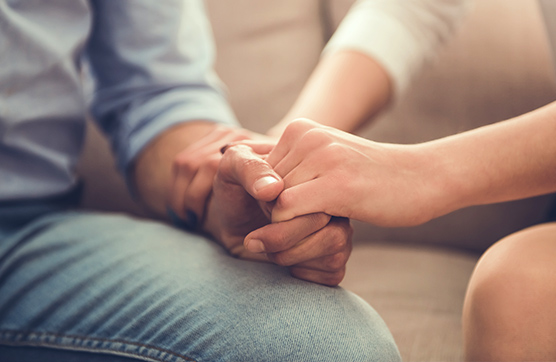 Life Healthcare emphasises the importance of heightened awareness and education around suicide and depression
According to the World Health Organisation (WHO), between 10 and 20% of children and adolescents worldwide experience mental health disorders. Half of all mental illnesses begin by the age of 14 and three-quarters by mid-20s. In addition, the South African National Youth at Risk Survey, which focuses on children and adolescents between Grade 8 and 11, highlighted that 24% of the youth surveyed had experienced feelings of depression, hopelessness and sadness and that a further 21% had attempted suicide at least once.
Adding to this are the myths, confusion and misinformation about mental illnesses, which cause anxiety, create stereotypes and promote stigma about depression and suicide.
This World Suicide Day (10 September), Life Mental Health, a leading provider of mental health services through the Life Healthcare Group, emphasises the importance of awareness and education around suicide and depression in an effort to reduce the stigma and ensure early intervention.
Research shows that there is a major link between depression and suicide. We all feel sadness, loneliness, grief and disappointments at times, and these are normal reactions to life's struggles – but sometimes it is more than just a passing mood and undiagnosed depression can lead to tragedy.
"Teenage suicide is a serious and growing problem," says, Prof. Lourens Schlebusch based at Life St Joseph's at Life Entabeni Hospital in Durban. "The teenage years can be emotionally turbulent and stressful because teenagers face pressures to succeed and fit in. They may struggle with self-esteem issues, self-doubt, and feelings of alienation, academic pressures and relationship problems. For some, this leads to suicidal ideation. Depression is also a major risk factor for teen suicidal behaviour."
In South Africa, adds Schlebusch, suicidal behaviour in the younger generations constitutes a major public health problem. "National preventative programmes, strategies and priorities in many other countries have been developed, but in South Africa this is still needed, although he has published guidelines in this regard in the African Journal of Psychiatry based on a presentation at a conference convened by the Department of Health in 2012. Traditionally, suicide rates have shown a positive relationship with age, in that they tended to increase in older people (some six to eight times higher than in younger people), however, recent statistics show that, on a global spectrum, there is now an increase in younger people with suicidal behaviour compared to older people."
According to the WHO, worldwide, approximately one death by suicide occurs every forty seconds and one attempt is made every one to three seconds. By 2020, these predictions are expected to increase to one death every 20 seconds and one suicide attempt made every one to two seconds. Such figures indicate that, on average, more people globally die annually from suicide than they do during war.
However, suicide is a preventable tragedy and with the appropriate help, treatment and support, lives can be saved. "Early recognition of risk factors is important for prevention of suicidal behaviour. It is essential that school children and students are trained to identify and manage conflict situations and crises that could result in suicidal behavior. By raising awareness of the magnitude and scope of the problem, increasing psycho-social support, providing free counseling to those in need of help, and implementing grassroots suicide prevention strategies, we can reduce the number of suicides in our society," says Schlebusch.
"As a society we need to better understand the relationship between life stressors, the inability to cope and feeling of hopelessness and helplessness that result in suicide being a preferred solution. It is important that we as family, friends and educators continuously spread the message of hope and access to help" says Dr Riyas Fadal, National Manager of Life Mental Health.
If you suspect someone you know is experiencing mental health problems and needs urgent support email mentalhealth.headoffice@lifehealthcare.co.za to find out where your nearest Life Mental Health facility is or visit www.lifehealthcare.co.za/Hospitals/Mental_Health_Services