Percutaneous plasma disc decompression: What is it?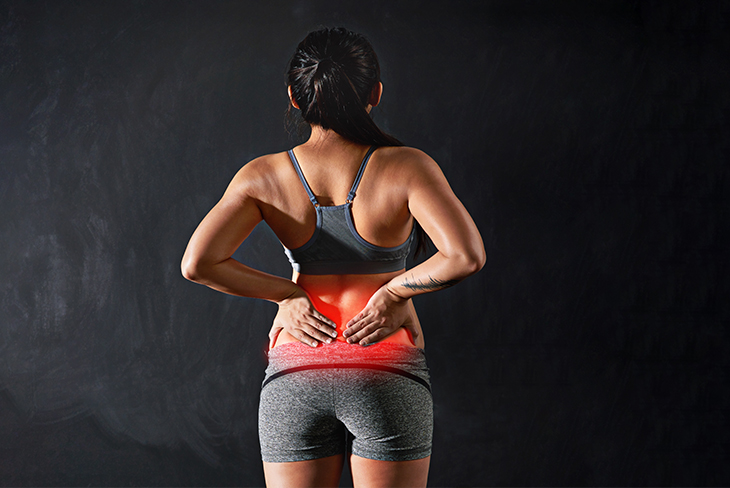 Patients who suffer from slipped discs could experience relief without invasive surgery, thanks to a procedure being pioneered at Life Fourways Hospital.
A herniated or slipped disc occurs when a connecting part between the spine's bones (also known as an intervertebral disc) slips out of place, compressing the spinal nerve and causing pain. In the past, treatment for a slipped disc involved open spinal surgery, which is invasive and has a long recovery time. But a new procedure being performed by neurosurgeon Dr Avinash Kolloori promises to minimise invasiveness and recovery time.
What is PPDD surgery?
'The percutaneous plasma disc decompression (PPDD) procedure involves the use of thermal energy to change the internal biomechanics of the intervertebral disc,' says Dr Kolloori. A hollow needle is inserted into either a cervical (neck) or lumbar (lower back) disc and through this a specialised catheter is passed.
 'The tip of the catheter heats up to between 50 to 70˚C. This coagulates some of the disc tissue, which acts to reduce pressure within the disc, as well as stimulating a healing response in the disc,' he says.
The procedure thereby helps withdraw bulging pieces of the inner portion of the disc that may be causing pain.
What makes the PPDD procedure different?
There are many ways in which this procedure differs from traditional open spinal surgery. Open surgical decompression, disc replacements or fusions are invasive and require many days of recovery time in hospital and at home. 'The PPDD technique doesn't require formal opening of the skin with a surgical incision,' asserts Dr Kolloori. 
He believes the main differences between open spine surgery and the PPDD include the duration of the procedure, the length of hospital stay, as well as a considerably shorter recovery time and lower risk of infection.
'The procedure lasts approximately 30 to 40 minutes under local anaesthetic after which the patient is sent to the ward before physiotherapy is commenced. They are then discharged the same day,' says Dr Kolloori. Most patients can return to work within a day or two.
Even though the procedure, which was developed by Korean spinal surgeons, is still in its infancy in South Africa, many medical-aid companies are willing to pay for it because of its positive results – especially the shorter recovery time, which means fewer days spent in hospital. 
Who could benefit from this treatment?
As with any medical procedure, not everyone is a suitable candidate for the PPDD procedure. 'The patients at whom this procedure is aimed are those who have reasonable pre-existing intervertebral disc anatomy, without marked spinal canal narrowing, and who are not candidates for open surgical decompression, disc replacements or fusions, but are failing conservative pain management,' explains Dr Kolloori.
Life Healthcare offers a range of orthopaedic treatment solutions and has an excellent group of specialists dealing with a range of minimally invasive procedures.
The information is shared on condition that readers will make their own determination, including seeking advice from a healthcare professional. E&OE. Life Healthcare Group Ltd does not accept any responsibility for any loss or damage suffered by the reader as a result of the information provided.