Find the champion within on Mandela Day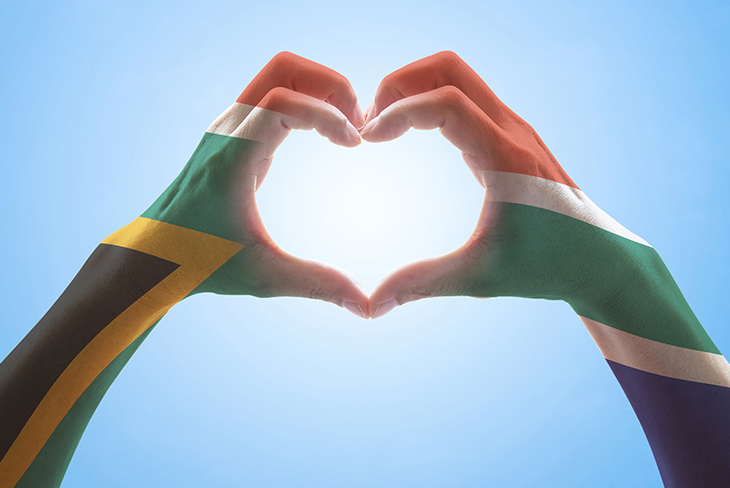 Celebrating the life and legacy of Nelson Mandela is much more than voluntary work. It could be the vehicle to building a life of real purpose.
The year 2018 marked the centenary of Nelson Mandela's birth. The late statesman made an indelible impression on the world through the inspiring and empowering story of his struggle for freedom for all and the power of forgiveness. The theme for 2018 was 'Be the legacy' and the Nelson Mandela Foundation encouraged people around the world to reflect on Madiba's life and times and promote his legacy.
Since 18 July 2010, people have been celebrating Mandela Day – thinking of creative ways to volunteer and spend their 67 minutes: 1 minute for every year Madiba spent in public service – but in 2019, the Foundation is charging each individual to see the potential within themselves to transform the world and make an impact.
How to channel Nelson Mandela's values
There are so many qualities that made Nelson Mandela an exceptional leader and, throughout his life, he encouraged people to believe that everyone could be great and do great things. These are some of the qualities you can emulate:
#1 One man can make a difference
No matter where you come from, you can elevate your thinking if you are driven by a passion for something that you truly believe in. For Nelson Mandela, it was freedom for all and an intense love for his country. What are you passionate about?
#2 Banish negativity
Nelson Mandela was just 44 years old when he was given a life sentence for treason and leading the then banned African National Congress (ANC). He could easily have given in to negativity, but instead he focused on how he could replace bitterness with forgiveness.
#3 Be an example
The former president was arguably a sterling example of leadership, service, commitment, courage and dedication the world has ever seen, but the statesman never denied his humanity or presented himself as perfect: 'My first task when I came out [of prison] was to destroy the myth that I was something other than an ordinary human being.'
#4 Learn to respect others
To positively influence society, we must each learn to listen carefully and honour one another's differences. After decades of enforced legal segregation, we now have the opportunity to embrace diversity and inclusivity. People are always stronger together.
#5 Be excellent
Leadership, at every level, should be guided by a commitment to being ethical, professional, reliable and authentic, says the Nelson Mandela Foundation. Going beyond what others think is possible or correct, and putting in the hard work will help you stand out for all the right reasons.
Volunteer ideas
If you're still looking for practical ideas of community service or Mandela Day activities, think about volunteer work near you. Change starts close to home; the simplest gestures can have the greatest impact and there might be one or more community service projects that will suit your talents. You can also join the Mandela Day community and share your acts of kindness.
The information is shared on condition that readers will make their own determination, including seeking advice from a healthcare professional. E&OE. Life Healthcare Group Ltd does not accept any responsibility for any loss or damage suffered by the reader as a result of the information provided.