Contributing to the upliftment of the Girl Child through nursing education bursaries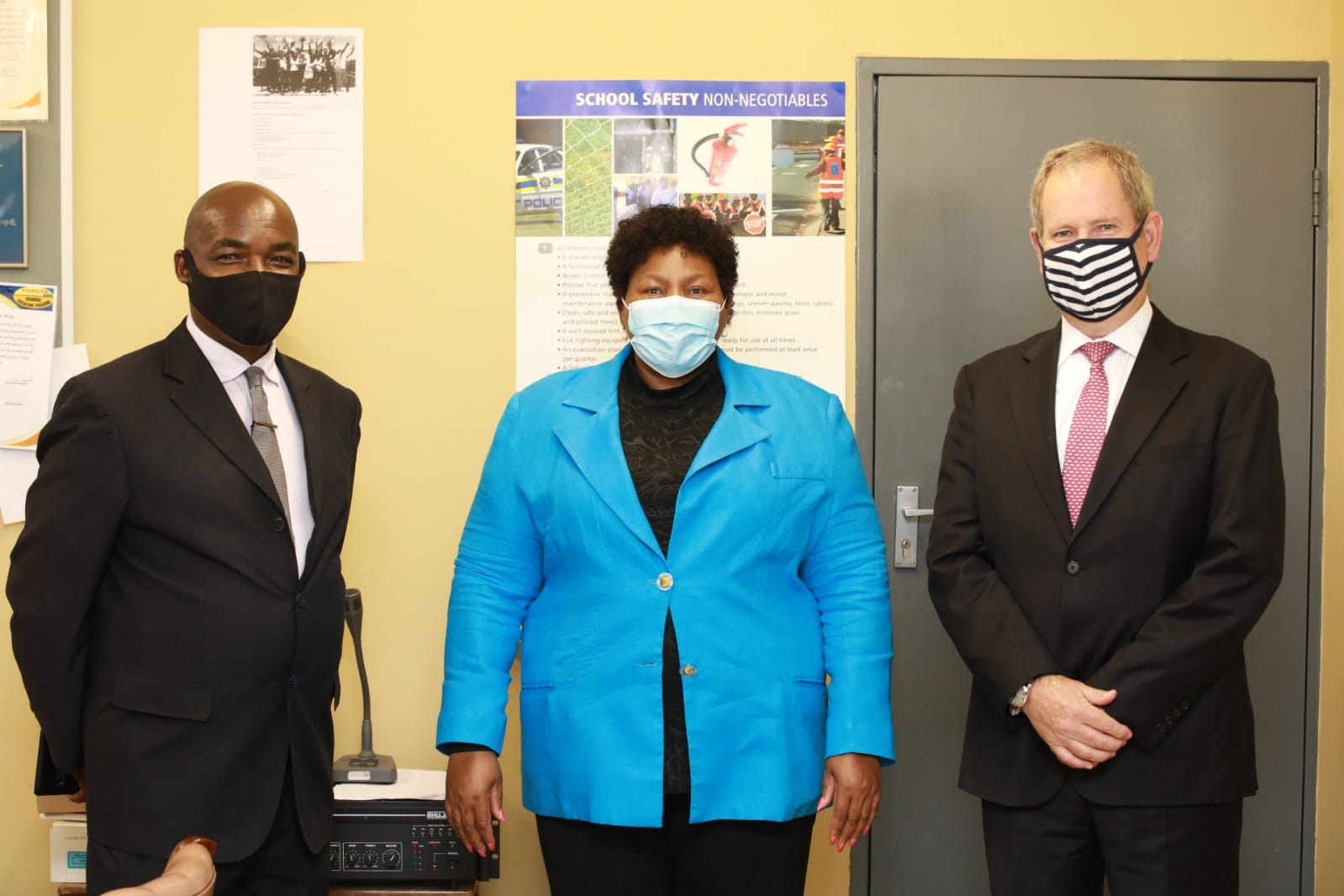 Life Healthcare, a leading private hospital group and international healthcare organisation has  handed over three nursing education bursaries to Jabulani Technical Secondary School in Soweto as part of its Women's Month initiatives. Gauteng MEC for Health, Dr Nomathemba Mokgethi attended the hand-over event as a guest of honour. 
"As South Africans embark on celebrating this year's Women's Month under the theme Generation Equality: Realizing Women's Rights for an Equal Future, the handover of nursing bursaries is Life Healthcare's contribution to furthering the education and ultimate independence of the Girl Child", says Pete Wharton-Hood, Chief Group Executive at Life Healthcare. 
Grade 12 Jabulani Technical Secondary School female learners who meet the necessary criteria will have the opportunity to apply for either a nursing higher certificate, a diploma or a degree, which are the three South African Nursing Council accredited bursaries being made available by Life Healthcare. Collectively and over the tuition period, these studies are worth approximately R500 000. 
In addition to contributing to gender equality for the Girl Child,  Life Healthcare is also committed to creating a skilled workforce for the provision of cost-effective, quality and competent patient care. For the past 20 years, Life Healthcare has been contributing to the national pool of skills, especially in the fields of nursing and health sciences through the Life College of Learning. 
"We hope to inspire the learners to consider furthering their studies after matriculating in the field of nursing with many development opportunities available, which include specialised nursing,  management and leadership development", added Wharton-Hood. 
Life Healthcare will also be handing over feminine care packs to all Jabulani grade 8 to 12 female learners, containing eco-friendly washable and reusable sanitary pads, deodorant, soap and a face mask. 
In South Africa, many girls miss up to 50 days of schooling each year, which on average is three to five days a month. In the context of a learner's education, this is approximately 18% of the school year which can place a massive set back in female learner's school careers. "We hope that the care packs will help those learners who may not be able to afford sanitary pads every month and are forced to miss school, to keep up with their studies", concluded Wharton-Hood.
In the photo: Mr Ngwenya, Principal, Jabulani Technical High School; Dr Nomathemba Mokgethi, Gauteng MEC for Health; Mr Peter Wharton-Hood, Group Chief Executive, Life Healthcare