5 reasons you should consider blood donation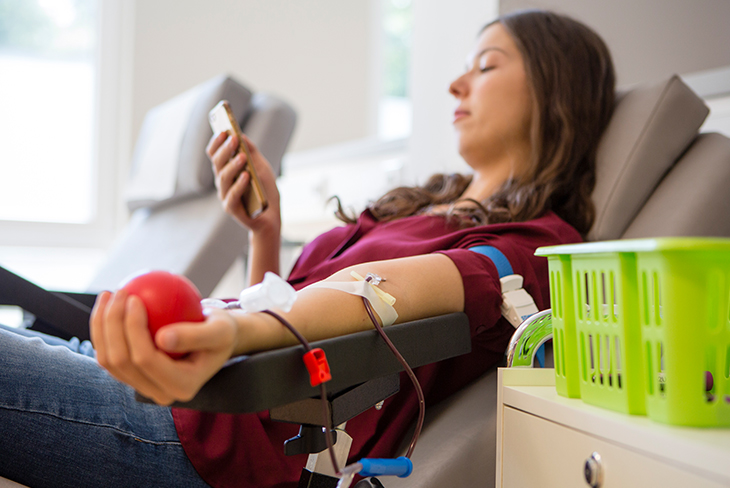 If you can donate blood, you should because it's a life-saving gift that can make a real difference to people's lives. Here are a few reasons to donate blood:
1. Blood is in short supply 
The need for blood is unpredictable. The South African National Blood Service (SANBS) believes they're always one day away from running out. While 75% of the population are potential recipients, less than 1% are donors, and only about 16,000 donors give blood more than four times a year.
2. You can be the difference
Donated blood is separated into its three main components – red blood cells, plasma and platelets. By donating one unit (±474ml), you can save three different lives. Blood is so unique in its composition that there is no known substitute and it cannot be replicated due to its complexity. Only the real thing will do.
3. One day you could be in need
More than 26% of donated blood is used for cancer patients, and cancer can affect anyone at any time. Other patients most in need are women haemorrhaging due to pregnancy complications and other gynaecological complications, premature babies, children with severe anaemia, accident trauma patients and surgical patients.
4. It's good for your body
Donating blood regularly reduces your risk of heart disease. In fact, according to a study published in the American Journal of Epidemiology, blood donors who donated blood bi-annually were 88% less likely to suffer a heart attack due to the lowering of iron levels in the body, and 33% were less likely to develop a cardiovascular disease.
5. The process is safe and quick
The SANBS and their mobile units use sterile, disposable equipment, so there's no risk of infection. The entire process takes just 20 minutes, after which you can resume your daily activities. You won't even miss the one unit of blood because your body quickly replaces it.
The information is shared on condition that readers will make their own determination, including seeking advice from a healthcare professional. E&OE. Life Healthcare Group Ltd does not accept any responsibility for any loss or damage suffered by the reader as a result of the information provided.