Life Healthcare focused on strong international growth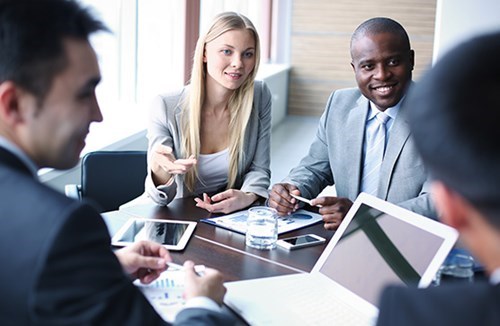 Life Healthcare Group Holdings Limited (JSE: LHC), one of South Africa's largest private hospital providers, released its interim financial results in May for the period ending 31 March 2017.
Points of interest regarding the Group's performance include:
Group revenue increased from R7,680 million to R9,638 million (+22.6%)
Normalised earnings before interest, tax, depreciation and amortisation (EBITDA) increased from R2,099 million to R2,418 million (+15.2%)
Headline earnings per share decreased to 26.7 cents (-71.3%)
The company acquired Alliance Medical Limited (Alliance Medical) Group (enterprise value R14.3 billion)
Group revenue increased 22% to R9,638m, up from R7,860m in 2016, while normalised EBITDA is up 15.2% to R2,418m from R2,099m in 2016.
Group results have been affected by the acquisition of Alliance Medical during the period, which accounts for new revenue of R1,481m and normalised EBITDA of R410m. However, headline earnings per share are down 71.3% and the once-off items related to the Alliance Medical acquisition have affected Group earnings.
These include the transactions costs of R254 million and acquisition funding costs of R382 million, as well as a further impairment of the investment in Poland of R142 million as a result of additional tariff reductions.
'Life Healthcare's strategic objective is to establish a sizeable international business, and to accelerate the transition from a South African-focused acute care group to an international, diversified healthcare provider,' said André Meyer, then Group CEO Life Healthcare.
Alliance Medical Group Acquisition
Life Healthcare's international expansion strategy has been focused on selected attractive markets that display supportive characteristics for the longer-term growth of the private healthcare market.
In alignment with this strategy, the Life Healthcare Group acquired Alliance Medical for an enterprise value of around GBP800 million (R14.3 billion), including a maximum contingent consideration of GBP40 million (R715 million). The acquisition was initially funded through ZAR and GBP debt-bridge facilities, which have subsequently been partially repaid through the successful completion of the R9-billion rights offer.
Alliance Medical is one of Western Europe's leading providers of complex molecular and diagnostic imaging services, with strong market positions in the UK, Italy and Ireland. It offers a platform for broader expansion, with existing participation in eight European markets. The company also enjoys embedded partnerships with national healthcare systems, including a long-term relationship with the National Health Service in England. It also has a reputation for excellence in clinical service, clinical governance and patient satisfaction.
'The acquisition of Alliance Medical exposes Life Healthcare to the faster-growing diagnostics market, with a company that has excellent growth prospects. The acquisition accelerates Life's geographic diversification, increasing both revenue and EBITDA outside Southern Africa. It further continues Life Healthcare's expansion of its complementary services business, adding diagnostics to mental health, acute rehabilitation, renal dialysis and oncology, and firmly positioning Life Healthcare in a strategically important high-growth business. Alliance Medical has a strong and highly complementary management team with broad healthcare experience to help support Life Healthcare's international diagnostic and oncology growth,' said Meyer.
In addition to investing in a growing developed market, the acquisition provides Life Healthcare with an opportunity to diversify into attractive new geographies with a strong basket of currencies. The acquisition will enable clinical colleagues and other staff to develop and advance their careers by means of a skills transfer between the two groups.
This provides further opportunities to improve efficiencies in Life Healthcare's Southern African hospitals by driving improvement in the processes and systems, as identified by Alliance Medical.
Southern African Operations
Revenue from the Southern African operations has increased by 4.7% and has been negatively affected by the decline in activity, with paid patient days (PPDs) declining by 1%, and the loss of the Gauteng Mental Health contract in the Healthcare Services division in July 2016. EBITDA margins for the period declined to 26% (2016: 27.7%), due to the impact of the lower activities and the resultant lower occupancies, an increase in discounts for volumes, and cost pressures.
Overall, lower activity volumes have been due to limited or no growth in the private healthcare market, and a greater-than-expected slowdown in the South African economy.
'The lower PPD volumes resulted in weighted occupancy levels reducing from 69.9% during the comparable period in 2016 to 68.1%. While PPDs remain low, these activity numbers represent an improvement in the PPDs as of end February 2017 due to better trading during March 2017, as well as Easter being in April in 2017, as opposed to being in March in 2016,' said Meyer.
The Group plans to add over 100 acute hospital brownfield beds in the next six months. Despite the lower trading in the Southern Africa Hospitals division, the Complementary Services division continues to show good growth, with revenue increasing by 22.7%. The complementary services business will also grow through the addition of 22 mental health beds, 10 renal stations and one oncology unit. Further growth will come from the mental health beds added in H1 and at the end of 2016.
'General market conditions in Southern Africa are not expected to improve substantially in the foreseeable future, and we expect continued pressure on acute hospital volumes. However, the Group is well positioned to continue driving its complementary services business through expansion in Southern Africa and through Alliance Medical,' concluded Meyer.