Paying attention to a sore throat could save your life
Rheumatic heart disease (RHD) is the after-effect of an untreated common throat infection. Children are particularly vulnerable, and many parents don't know about the disease until it is too late. Following National Rheumatic Fever Week in August, Life Healthcare, one of South Africa's leading hospital groups, is encouraging South Africans to understand the symptoms of rheumatic fever and its complication, rheumatic heart disease, in order to improve chances of diagnosis and treatment.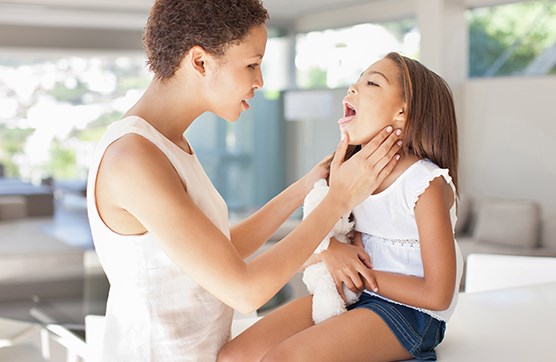 Rheumatic fever is a serious autoimmune disease that primarily affects children aged five to 15 years. The disease can cause inflammation and damage to several parts of the body, particularly the heart, joints and central nervous system. According to the World Heart Federation1, although the disease has virtually been eliminated in Europe and North America, it remains common in Africa, the Middle East, and in impoverished communities of developed nations.
'Most of us know of someone who has suffered from a common bacterium called group A streptococcus, also commonly known as strep throat. What you may not know is that strep throat can lead to some rather serious health complications, including inflammation of the kidneys and rheumatic fever,' says Dr Johan Jordaan, Cardiothoracic Surgeon at Life Rosepark Hospital.
'While strep throat can occur at any age, it is extremely contagious and very common in children. In some people, it appears that the body's immune system becomes overactive in its response to the streptococcus bacterium. This overreaction leads to inflammation and tissue damage in the heart and other parts of the body.
'Unfortunately, acute rheumatic fever (ARF) can go undiagnosed, and this can cause failure to prevent or recognise rheumatic heart disease. Failure to recognise ARF and limited access to healthcare can contribute to its under-diagnosis. Ideally, ARF and RHD can be prevented. Antibiotic therapy (such as penicillin) to treat group A streptococcus throat infection can effectively reduce the risk of ARF and its complication, rheumatic heart disease. If ARF or RHD do occur, long-term antibiotics can reduce progression to more severe disease.'
The World Heart Federation2 estimates that globally, about 33 million people are affected by RHD, while the disease kills 275 000 people annually, mostly in developing countries and impoverished communities. Treatment depends on the severity of RHD, but may include:
Hospital admission to treat heart failure
Antibiotics for infection (especially of the heart valves)
Blood-thinning medicine to prevent stroke or to thin blood for replacement valves
Balloons inserted through a vein to open up stuck valves
Heart valve surgery to repair or replace damaged heart valves
'While there has been an increase in awareness of rheumatic fever over the years, the reality is that this easily preventable disease remains a challenge for the developing world. Creating awareness of the disease and its effects on millions of people in the world is critically important as it could save millions of lives,' says Dr Jordaan.
Recently, the World Health Organisation3 (WHO) recommended a resolution on rheumatic fever and RHD to be adopted at the 2018 World Health Assembly3. This resolution will make RHD a global health priority on the world stage. This means that both public and private healthcare decision-makers will need to take action to prioritise and fund RHD prevention and control.
Life Healthcare hospitals are committed to providing quality healthcare and service. Contact your healthcare professional if you suspect a child may be suffering from strep throat.
Symptoms of rheumatic fever include:
A sore throat
A red rash
A temperature of 38 degrees or above
Tonsils that are red and swollen
Tonsils with white patches or pus
Small, red spots on the roof of the mouth
A headache
Nausea
Vomiting
References:
1. World Heart Foundation- Rheumatic Heart Disease 
2. RHD Action- Migrant & Refugee Health: Rheumatic Heart Disease 
3. SA Heart- Rheumatic Fever & Heart Disease