Life Wilgers Hospital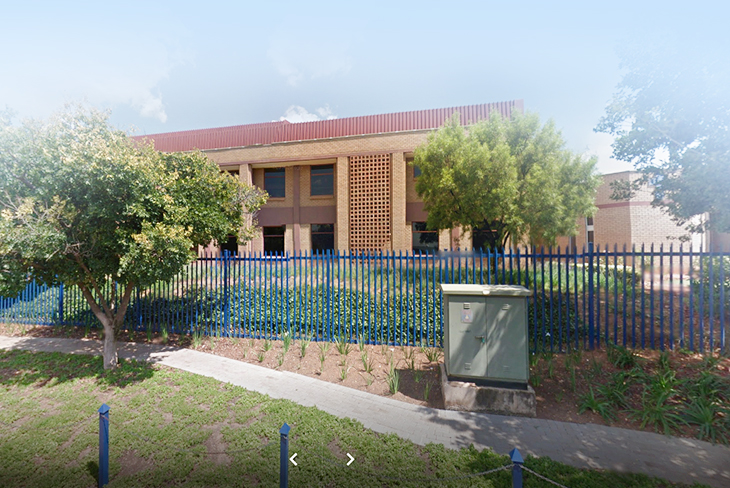 Overview
With 360 beds, Life Wilgers Hospital – in the leafy suburb of Lynnwood Ridge in Pretoria – is one of the largest hospitals in the Life Healthcare Group. At Life Wilgers Hospital the staff prioritise the delivery of a special brand of health and care to patients. The excellent, modern facilities include an accident and emergency unit with a helicopter landing pad, a  46-bed intensive-care unit and a 10-bed neonatal ICU. A first-class team of health professionals from 22 different medical and surgical disciplines are based at this facility, and this puts Life Wilgers Hospital in a position to deal with routine, more serious and extensive procedures, and also to deliver a special brand of health and care to its many patients.
Emergency

Telephone

Email
Physical address

Denneboom Road, Wilgers Ext. 14, Pretoria, 0040

GPS

-25.762301 : 28.319216
Hospital manager

Jackie Simonato
Visiting hours
All visiting hours listed below have been reviewed according to current lockdown regulations. Please contact the hospital directly for updated information.
For visitation exceptions around neonatal ICU and paediatric wards contact the hospital directly or click here for more information.
Medical services
Cardiology
Cardiothoracic surgery
Dermatology
Ear, nose & throat surgery
General surgery
Gynaecology
Infertility
Internal medicine
Obstetrics
Maxillofacial & oral surgery
Neurology
Neurosurgery
Nuclear medicine
Oncology
Orthopaedic surgery
Paediatrics
Pathology
Plastic & reconstructive surgery
Radiology
Urology
Hyperbaric unit
Pulmonology
Ancillary services
Dietetics
22 hour pharmacy
Physiotherapy
Doctors

Cardio-thoracic surgeon(s)

Dr Martin  Bruwer

012 807 0063

Dr Dan du Toit

012 807 2109

Dr Pieter Scholtz

012 807 2109

Dr Karin Verschave

012 807 2109

Cardiologist(s)

Dr Adriaan Snyders

012 807 6186 / 7

Dr Jaco Swanepoel

012 807 1287

Dr Hanneke Dannheimer

012 807 1287

Dr Michael Guerra

012 807 1287

Dr Michael Mwangi

012 807 2452

Dentist(s)

Dr Natalie Constantinides


012 807 0028

Ear, nose & throat surgeon(s)

Dr Harry Engelbrecht

012 807 1005 / 0198

Dr Jannie Enslin

012 807 0774 / 8

Dr Louis Swart

012 807 6869

Foot & Ankle Surgeon

Dr Jaco Naude
012 111 9989

General surgeon(s)

Dr Francois Greeff

012 807 0278 / 9

Dr Jurgens Leipoldt

012 807 6185

Dr Marthyn de Beer

012 807 2557 / 8

Dr Robbie Viljoen

012 807 3420

Dr Johan Aikman

012 807 4421

Gynaecologist(s)

Dr Chris Niemandt

012 807 0232 / 21

Dr Dirk Vrey

012 807 0232 / 21

Dr Febe Backer

012 807 0860

Dr George Stegmann

012 807 3023

Dr Helga de Meulenaere

012 807 3415

Dr Hester Kruger

012 807 2060 / 1

Dr Hannelie Pienaar

012 807 6489

Dr Johnny Constantinides

012 807 0034 / 5

Dr Janine Potgieter

012 807 5962/3

Dr Liz Radloff

012 807 1956

Dr Rector Mogakane

012 807 8595

Dr Eben Venter

012 807  8595

Maxillofacial & oral surgeon(s)

Dr Fritz Hoogendijk

012 807 3052

Dr Jan Harmse

012 807 1120

Prof Kurt-Wilhelm Bütow

012 807 3065

Medical aesthetics
Dr Salome Hoogendijk
082 855 2389

Neurologist(s)

Dr Chris Retief

012 807 3057

Dr Johan Smuts

073 460 0933

Dr Natanya Fourie

012 807 4450

Dr Vuyiswa Mandita

012 348 2424

Dr Riaan van Coller (Movement Disorders)

012 807 1768

Dr Annita Koufos

012 493 0337

Neurosurgeon(s)

Dr Eddie Gurnell

012 807 6902

Dr Kobus Steyn

012 807 6902

Nuclear physician(s)

Dr Gretha Lange

012 807 2936

Dr Christa Zinn

012 807 2936

Orthopaedic surgeon(s)

Dr Hans Snyckers

012 807 5695

Dr Jan de Vos

012 807 0335

Dr Jason Bithrey

012 807 8280

Dr Phillip Spies

012 807 0197

Dr Piet Engelbrecht

012 807 1298 / 9

Dr Reynard Immelman

012 111 1473

Paediatric orthopaedic surgeon(s)

Dr Stefan Colyn

012 807 5908

Paediatrician(s)

Dr Humphrey Lewis 

012 807 0368 / 84

Dr Saskia Coetzee (Paediatric Intensivist)

012 807 0384 / 68

Dr Marius Spangenberg

012 807 5422

Dr Pieter Snyman

012 807 5691

Dr Gerhard Janse van Rensburg
012 807 5691
Dr Alva van der Merwe
012 807 5691

Plastic surgeon(s)

Dr Grysie Annandale

012 807 2695

Dr Ralph Schröder

012 807 5863

Pulmonologist(s)

Dr Peet Viviers

012 807 1801

Radiation oncologist(s)

Dr Ina Botha

012 807 2744

Dr Kobus Bouwer

012 807 2744

Dr Maritha Rossouw

012 807 2744

Dr Sameul Fourie

012 807 2744

Dr Willem van Zijl

012 807 2744

Specialist physician(s)

Dr Gerhard Klopper

012 807 5660

Dr Hendrik Venter

012 807 0166 / 7

Dr Kgantso Maloba

012 807 0684

Dr Thabo Makgabo

012 807 8424

Dr Tanya Nell

012 941 0052

Urologist(s)

Dr Christie Steinmann

012 807 0218 / 0380

Dr Julius Jacobs

012 941 1649

Dr Johan Mouton

012 010 0619

Vascular surgeon(s)

Dr Konrad Botes

012 807 0514

Dr Lynn Tudhope

012 807 5510
Contact us
Hospital Manager

Jackie Simonato
012 807 8100

Marketing and communications coordinator

Sorita van Tonder
012 807 8112

Physical address

Denneboom Road
Wilgers Ext. 14
Pretoria
0040

 

P O Box 73928
Lynnwood Ridge
0040

Telephone

012 807 8100

Fax

012 807 0375

Email

Map