Life St Joseph's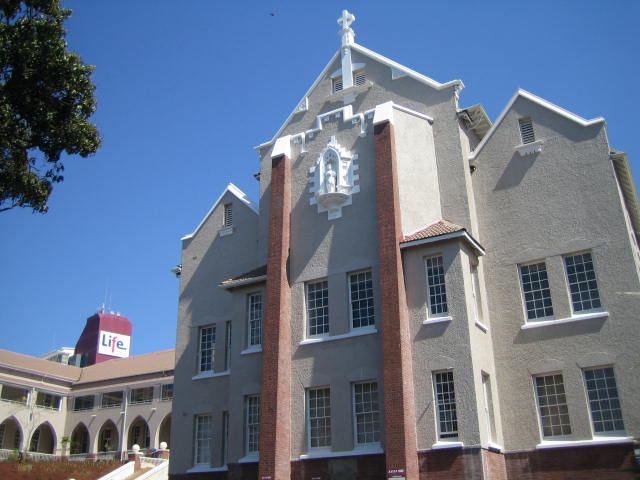 Overview
The modern 100-bed Life St Joseph's in Durban is a dedicated mental health facility specialising in the treatment of general psychiatry such as the treatment of anxiety, depression, bipolar mood disorder, schizophrenia, post-traumatic stress disorder or other mental health conditions associated with substance use disorders.The facility has been specifically designed and decorated to foster a sense of peace and tranquillity to assist clients in their recovery. The multidisciplinary team of medical professionals, therapy and nursing professionals involved in the treatment and care of clients at Life St Joseph's, is reflective of the facility and Life Healthcare's holistic approach to mental healthcare. Working closely together, the aim of the team is to achieve optimal outcomes for users. In addition, the hospital employees at all levels actively participate in community initiatives to improve the quality of life in surrounding areas.
Life St Joseph's is a member of the Life Healthcare Group, one of the largest private hospital groups in South Africa, operating more than 60 acute facilities across the country.
Telephone

Email
Physical address

82 Mazisi Kunene (South Ridge Road), Berea, Durban, 4001

GPS

-29.854129 : 30.987788
Hospital manager

Bhaviksha Maharaj
Visiting hours
For visitation exceptions around neonatal ICU and paediatric wards contact the hospital directly or click here for more information.
15h00 - 16h00

19h00 - 20h00
Medical services
Individual psychological assessment & psychotherapy
Individual, group and family therapy
Electro-convulsive therapy (if indicated)
Occupational therapy
Stress management programmes
Doctors
Psychiatrist(s)

Dr Colin Levisohn

031 202 1727

Dr Dianah Mhlongo

031 301 0006

Dr Fundeka Mahlawe
031 309 4246
Dr Farouk Randeree
031 201 1531
Dr Imtiaz Bacus
031 902 8668
Dr Ismail Moola
031 207 4477
Dr Mayuri Ramdhial
031 201 1293
Dr Pravitha Miseer
031 265 5800
Dr Suntheren Pillay
031 201 5815
Dr Shaquir Salduker
031 201 3318 / 29
Dr Theshenthree Govender
031 261 1325
Dr Varsha Maharaj
031 201 5815
Dr Vasavan Agambaram
031 261 9120
Dr Viashini Moodley
031 709 3548
Dr Zuber Moola
031 837 8260
Dr Zerisha Bodasing
031 201 2436 / 2832
Prof Angelo Lasich
031 207 4644
Prof Dan Mkize
031 309 6676
Prof Margaret Nair
031 202 6421
Dr Tasneem Khan
031 204 1569
Contact us
Physical address

82 Mazisi Kunene (South Ridge Road),
Berea,
Durban
4001

Postal address

P O Box 2230,
Durban
4000

Telephone

031 204 1470

Fax

031 204 1471

Email

Map

Hospital Manager

 Bhaviksha Maharaj 031 204 1301