Life Brackenview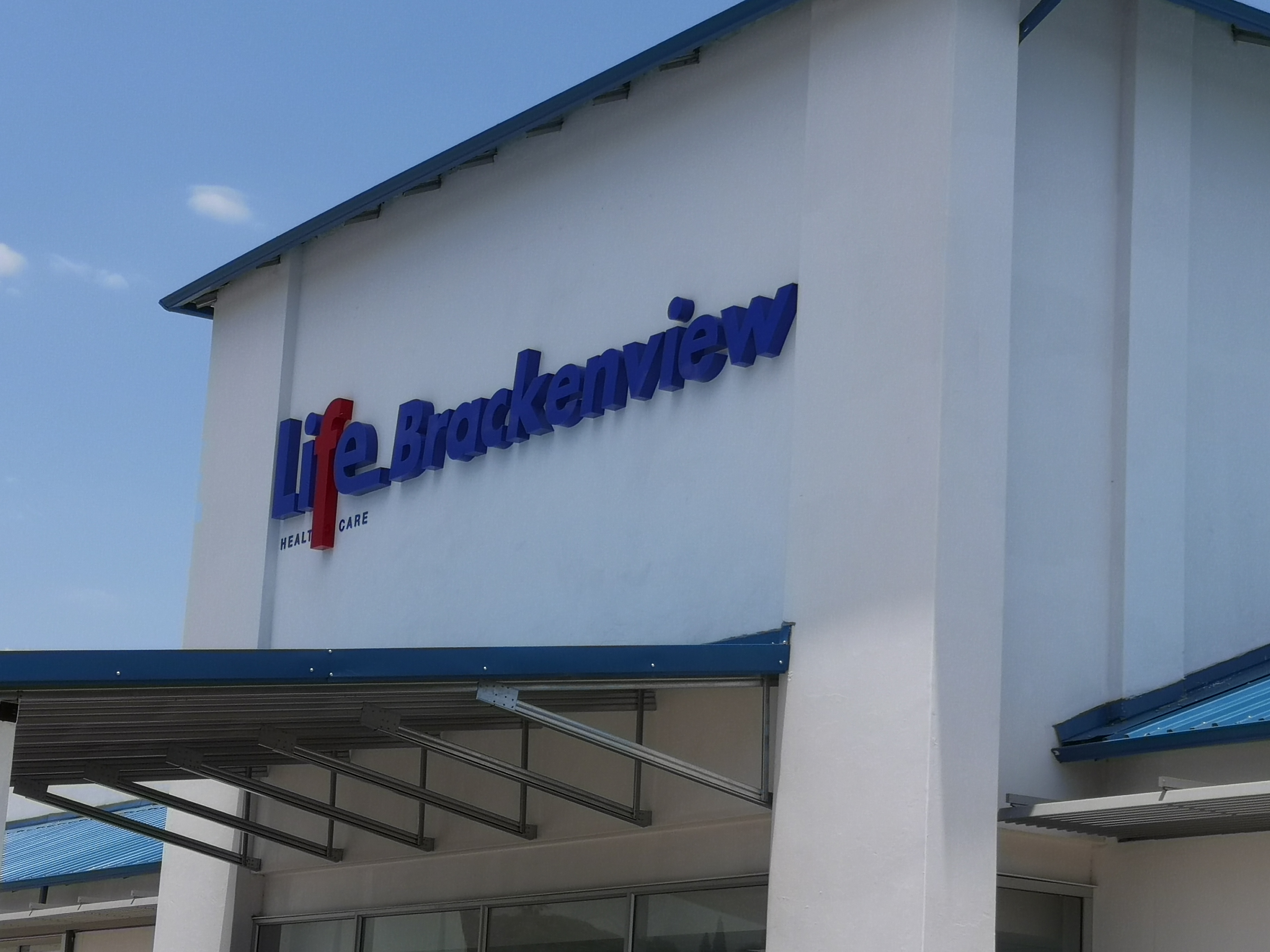 Overview
Life Brackenview is a dedicated mental healthcare facility specialising in the treatment of psychiatric disorders, including substance dependence or other Conditions that are associated with these disorders. This modern hospital has 80 beds and accepts both voluntary admissions and assisted admissions. The modern 80-bed Life Brackenview has been specifically designed and decorated to foster a sense of peace and tranquillity to assist users in their recovery. Treatment programmes, facilitated by a first class interdisciplinary team, has been developed to achieve optimal outcomes through the short-term treatment of mental healthcare users in a tranquil and therapeutic environment conducive to their recovery. In addition, the hospital employees at all levels actively participate in community initiatives to improve the quality of life in surrounding areas.
Adolescent programme
Life Brackenview has a dedicated Adolescent programme that caters for the mental health needs of all adolescents between 12 to 18 years of age. Our treatment programme, facilitated by an interdisciplinary team, provides specialised in-patient psychiatric assessment and rehabilitation by clinical and counselling psychologist, occupational therapists, professional nurses and a social worker with special interest and expertise in treating adolescents presenting with psychiatric conditions. The approach to treatment is holistic in a structured environment. Our treatment goals broadly entail:
Containing the immediate crisis that led to the admission

Remediation of acute psychiatric symptoms and interrupt addictive and self-destructive behaviours such as self-injury, mental health conditions associated with substance use disorders and eating disorders, etc.

Creating a treatment plan based on a coherent diagnostic formulation

Assisting the adolescent and their families in developing and practicing effective coping, communication and emotion regulation skills and strategies

Creating a wellness plan that maps the road to recovery and helps the adolescent and their families to stay on track post discharge.
Some of the core diagnosis we treat comprised, but not limited to:
Major depression

Mental health conditions associated with substance use disorders

General anxiety disorder

Borderline personality disorder

Post-traumatic stress disorder

ADHD disorder

Eating disorder
Emergency

Telephone

Email
Physical address

22 De Waal Street, Brackendowns, Alberton

GPS

-26.320208 : 28.086591
Hospital manager

Johan Lombaard
Visiting hours
For visitation exceptions around neonatal ICU and paediatric wards contact the hospital directly or click here for more information.
WHAT TO BRING 
At Life Brackenview both indoor and outdoor spaces are available for your use. Therefore, bring casual, comfortable and appropriate clothing items and shoes for the length of your stay. Please bring your own toiletries and towels as well as appropriate sleepwear as you will be sharing a room. 
Current and chronic medication (including any food and vitamin supplements) in original containers/blister packs must be brought with you. Medication must be handed to the mental healthcare nursing practitioner in charge, upon admission. 
Bring a notepad and pen to make notes during your group sessions. 
Personal laundry services are not provided. Please make arrangements for clean clothes and towels with your family. 
WHAT NOT TO BRING 
We recommend that you do not bring valuables such as jewellery and large sums of money with you. There are small safes available in the wards for the safekeeping of items.
Doctors
Dietician

 Alpheus Rasekhala
 010 009 6153
Occupational Therapist(s)
Nicole Strachen
010 009 6200
Bhavna Bahgoo
010 009 6200
Laura Nitzsche

010 009 6200

Kerry Roebert

010 009 6200

Monica Tshabalala

010 009 6200

Nadia Joubert

010 009 6200

Michelle Lereche

010 009 6200

Jamie Le Roux

010 009 6200

Charisma Van der Merwe

010 009 6200

Lauren Jackson

010 009 6200

Mpho Ramano

010 009 6200

Physiotherapist

Neshree Naidoo

011 682 3598

Psychiatrist(s)

Dr Reinhold Marnewick

010 009 6200

Dr Liemo Leloka

010 009 6200

Dr Lebogang Zako

011 422 2395

Dr Laura Miller

010 009 6200

Dr Willem Emmenis

010 009 6200

Dr Vinusha Juggath

010 009 6200

Dr Maria Mokwatsi

010 009 6200

Dr Manesh Mohanlal

011 682 4406

Dr Bongi Khanyile
011 869 4613
Dr Rebone Immaculate Sebothoma
010 009 6200
Dr Corrine Johnson
010 009 6200

Dr Kabo Letseli

010 009 6200

Dr Nokuthula Mavie-Shibanda

011 794 3818

Psychologist(s)

Carolyn Brady
010 009 6200

Monica Austin

010 009 6200

Marlien Barnard

010 009 6200

Dr Sune Naude

010 009 6200

Tony De Gouveia

010 009 6200

Jabu Masitha

010 009 6200

Pravilla Naicker

010 009 6200

Hannelie Steyn

010 009 6200

Melisa Cilliers

010 009 6200

S'mangele Mayisela

010 009 6200

Dr Haroon Essa

010 009 6200
Social Worker(s)
Cheryl Ramaema
010 009 6200
Thandi Ntombela
010 009 6200
Mampho Madzivhandila
010 009 6200
Jabu Zulu
010 009 6200
Sicelo Mthembu
010 009 6200
Contact us
Physical address

22 De Waal Street
Brackendowns,
Alberton,
1450

Emergency number

083 539 4532

Telephone

010 009 6200

Fax

010 009 6200

Email

Map